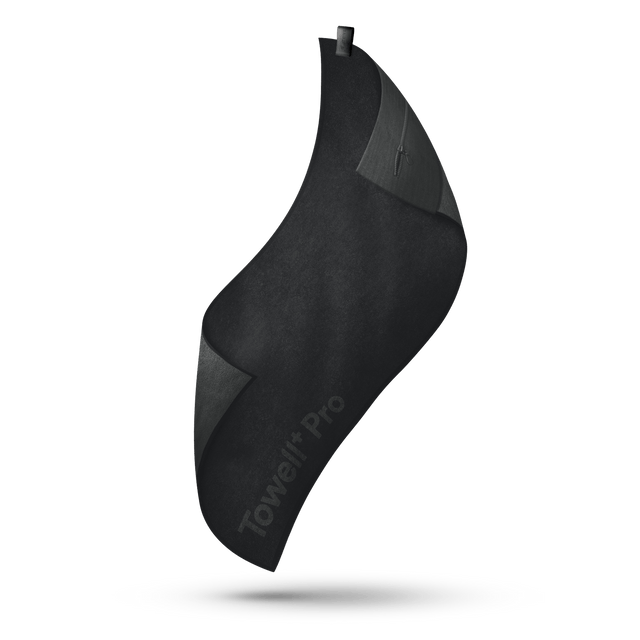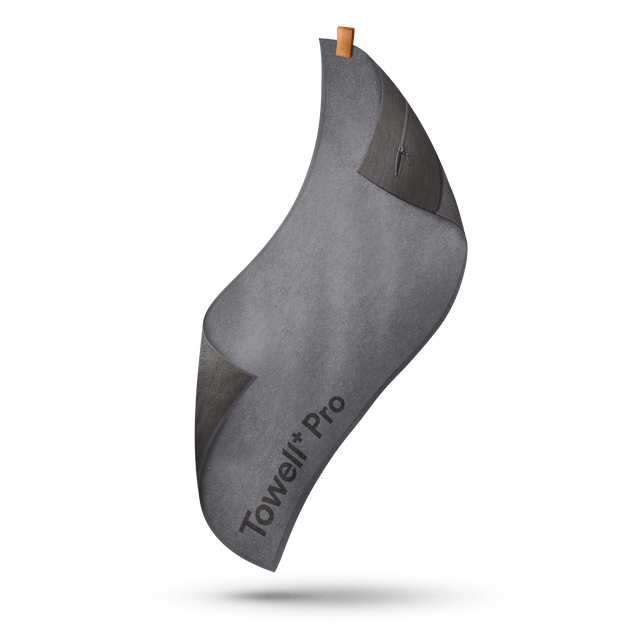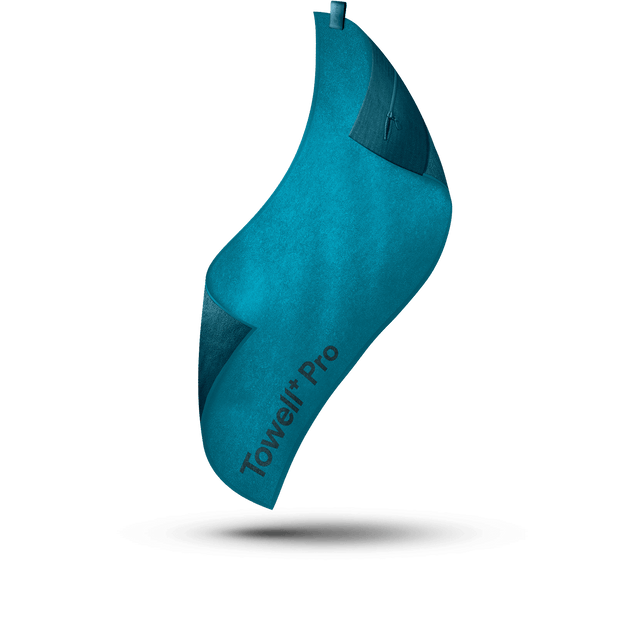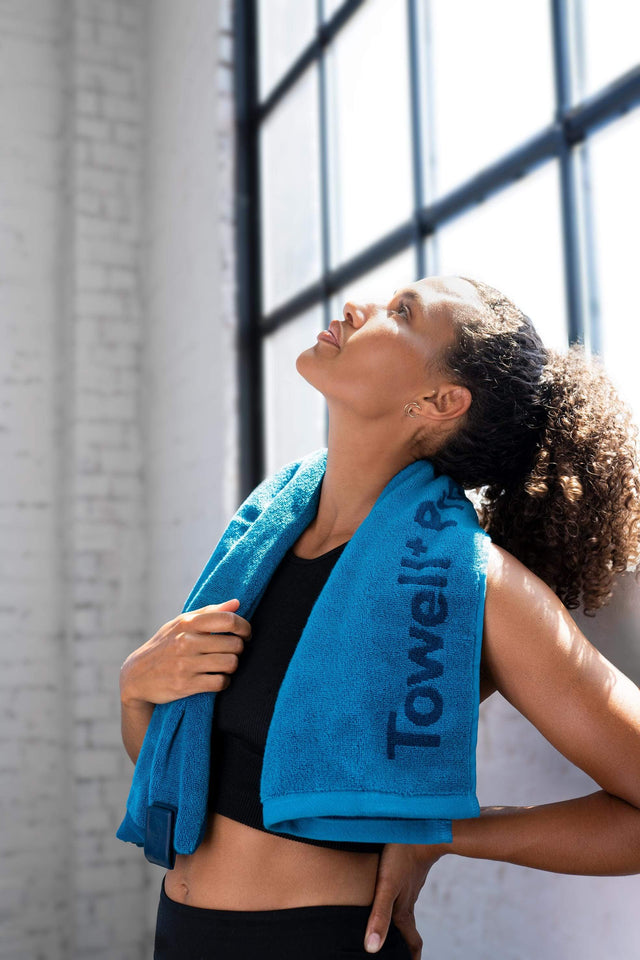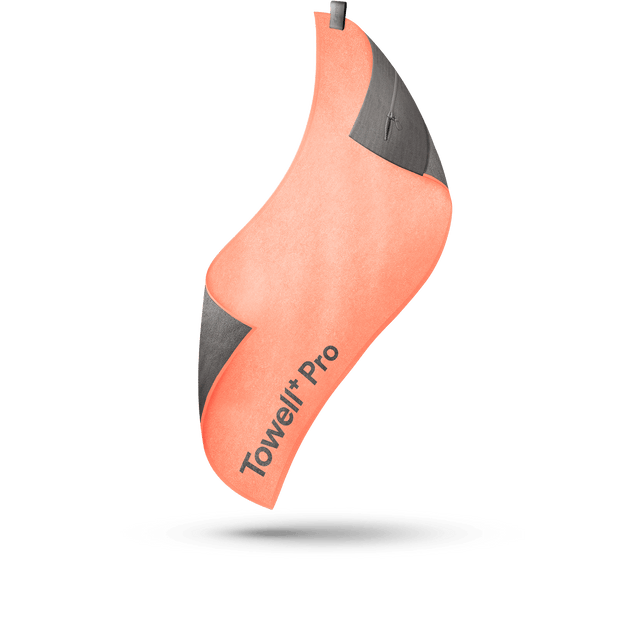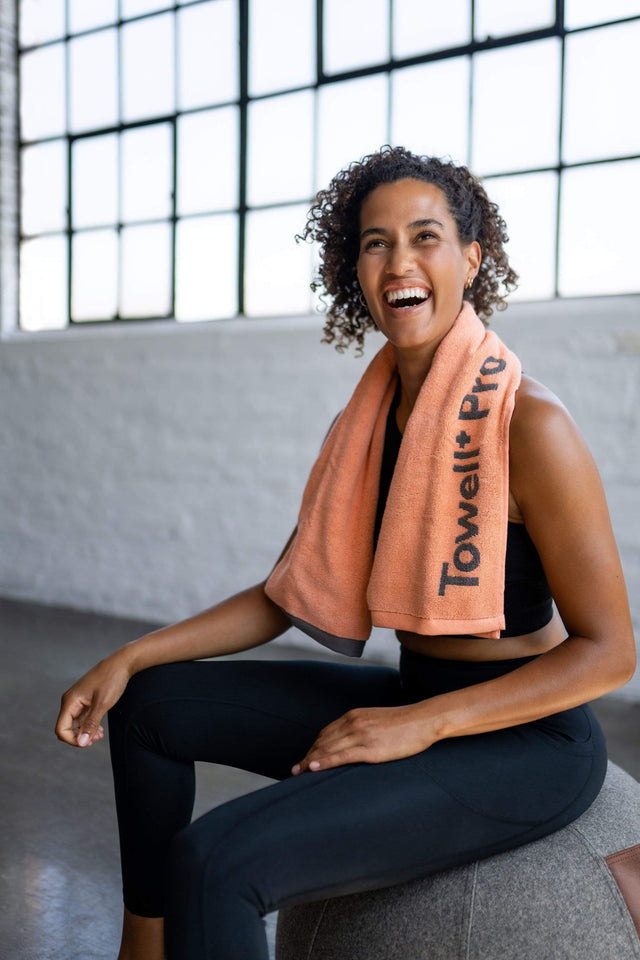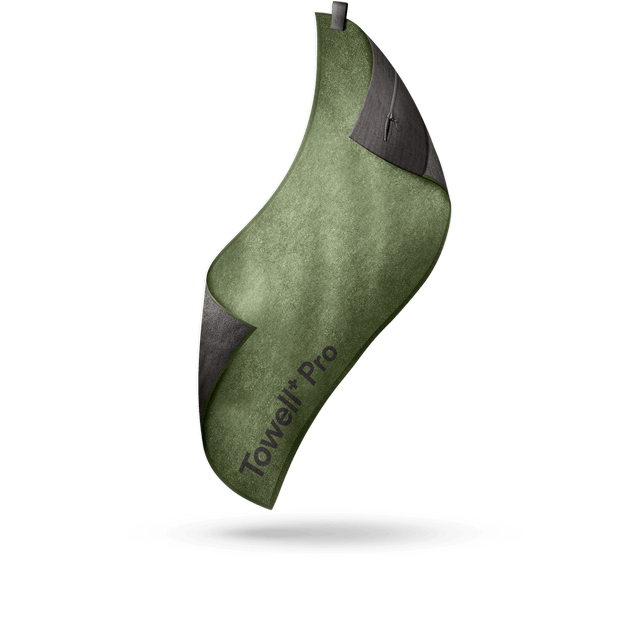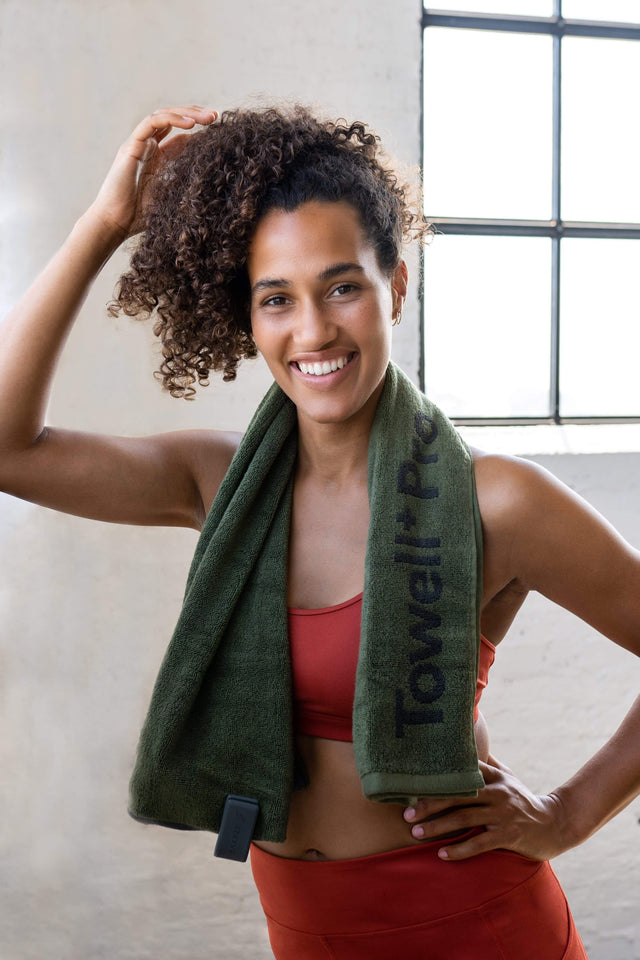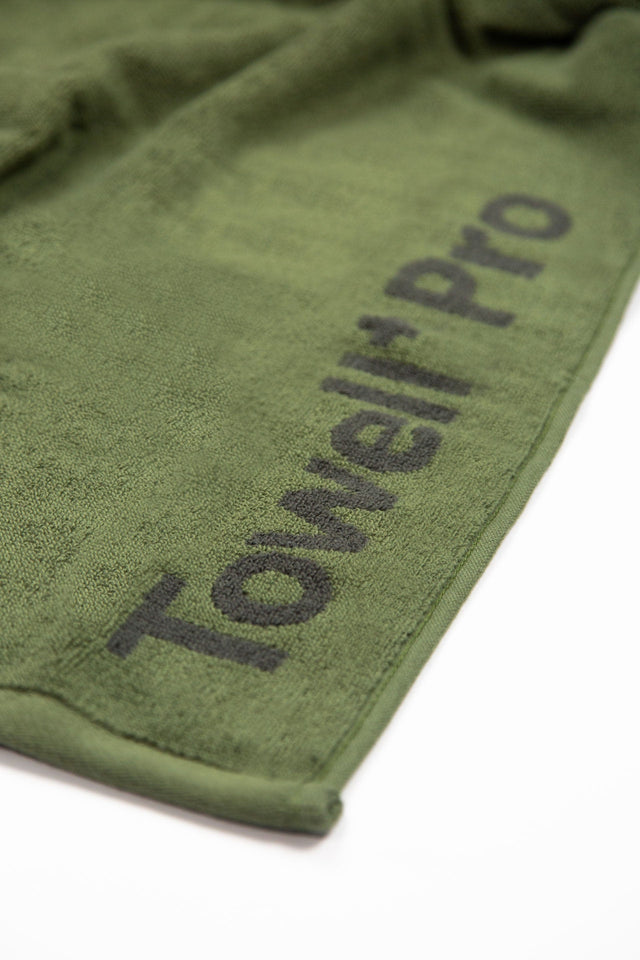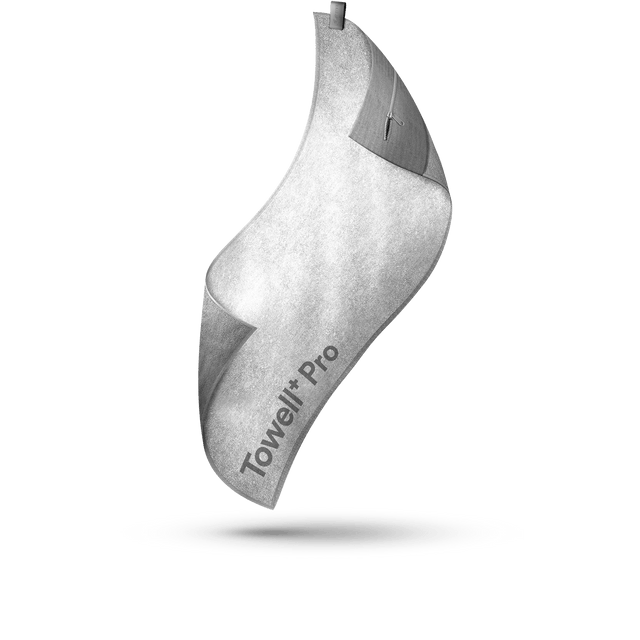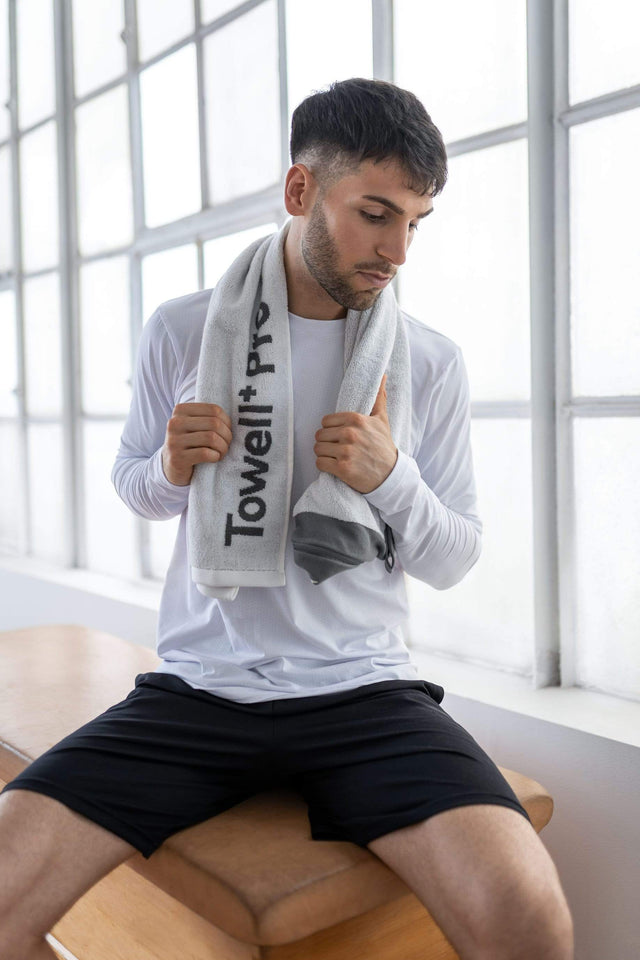 The most functional

sports towel

- now even bigger

.
Why we designed a better sports towel:

So that you don't have to pick up the towel that has slipped off the device during training, carry valuables around in your trouser pockets and wipe your face with the side that was on the device. The new dimensions guarantee that the sports towel covers the entire bench and seat of the equipment.

magnetic clip
For easy attachment to studio equipment and other metal surfaces.


Bag
With zipper for storing keys, membership card, and much more




Inner phone pocket
With touch-sensitive fabric for easier operation of your phone.




Device & body side
Recognizable front and back for more hygiene during training.




slip protection
Prevents the Towell + Pro from falling off sports equipment.


High-quality materials
For a durable product.
Product Information

material

96% cotton, 4% polyester
Clip: silicone
Magnet: neodymium magnet 
Dimensions

The towel is 105 x 42.5 cm. The bag is 42.5 cm long x 15 cm wide.




Selection



The towels are available in different colors such as black, blue or grey. The towels can also be ordered directly as a set.


Application

The features make the fitness towel a must in the sports bag of all men and women. The fitness towel can of course also be taken on trips to the beach or as outdoor equipment, such as hiking or camping.


Care


Machine wash at 60 degrees
Do not bleach

Do not tumble dry

Iron moderately hot

No dry cleaning

Not suitable for people with pacemakers!

kam leider in einer total zertörten und bereits geöffnten Verpackung an
Ich habe mich sehr geärgert, da ich das Handtuch für einen Fitnessbegeisterten Bekannten als Geschenk bestellt habe. Es kam in einer total ramponierten Verpackung bei mir an, sodas man das Handtuch aus der Verpackung nehmen muss, damit man sich nicht schämen muss es zu verschenken. Das Handtuch an sich war aber, soweit beurteilbar in einem guten Zustand und ist sicher auch im Fitnessstudio sehr praktisch.
Super Handtuch und bei richtiger Pflege sehr angenehm Anwendbar, lediglich ein tick breiter könnte es sein das im Gym auch bei sitzen mit breiten Polster leichter drüber kommt und man nicht das Gefühl hat es reißt gleich weil es etwas spannt :)
STRYVE Towell+ Pro | Deep Green
Handtuch gefällt mir soweit gut, praktisch, super geeignet zum Training, doch leider zieht es an mehreren Stellen Fäden.
Super Handtuch. Könnte noch etwas länger und breiter sein.
Das Handtuch hält was es verspricht. Die Tasche ist super praktisch um Handy und Mitgliedskarte im Fitnessstudio zu verstauen. Super ist, dass man es dank der Falte über die meisten Geräte stülpen kann und es so nicht rutscht. Für Geräte mit langen Lehnen könnte das Handtuch gerne noch etwas länger und breiter sein 😊
Top
Schnelle Lieferung
Sehr gute Qualität
With the purchase of the Towell+ Pro you support the Koala from Australia. We donate 3% of profits to help preserve his habitat.
Did you know that koalas are very picky about what they eat? They only eat fresh eucalyptus leaves. An enzyme in your body protects you from the toxins contained in eucalyptus.