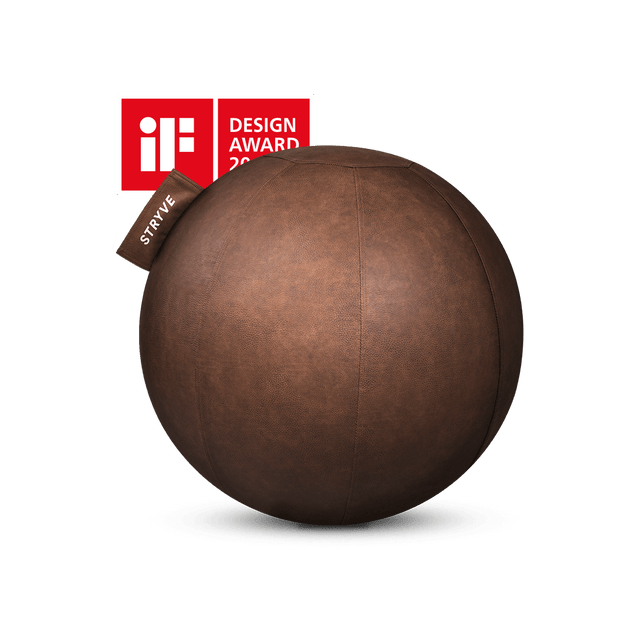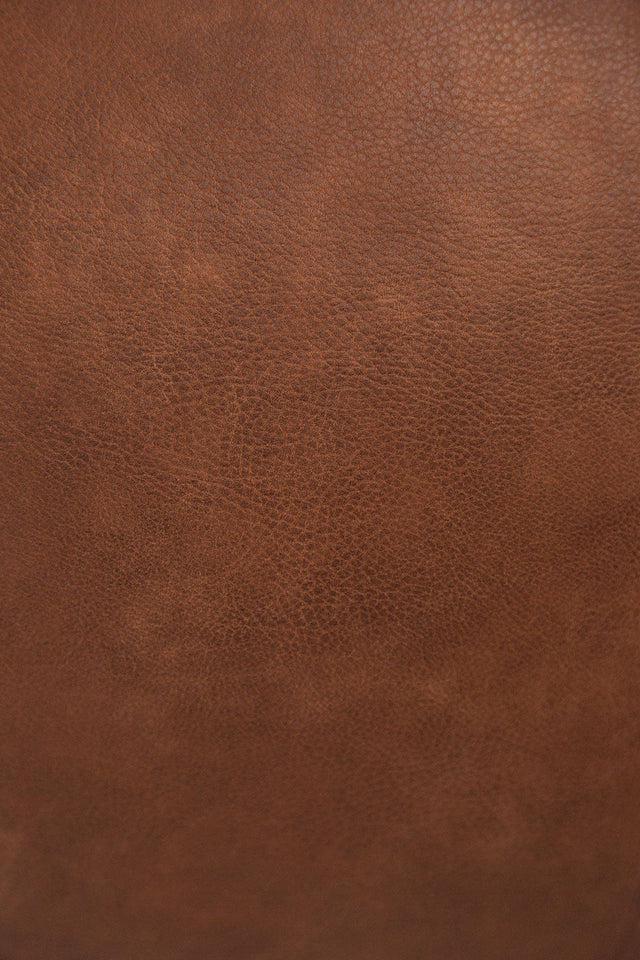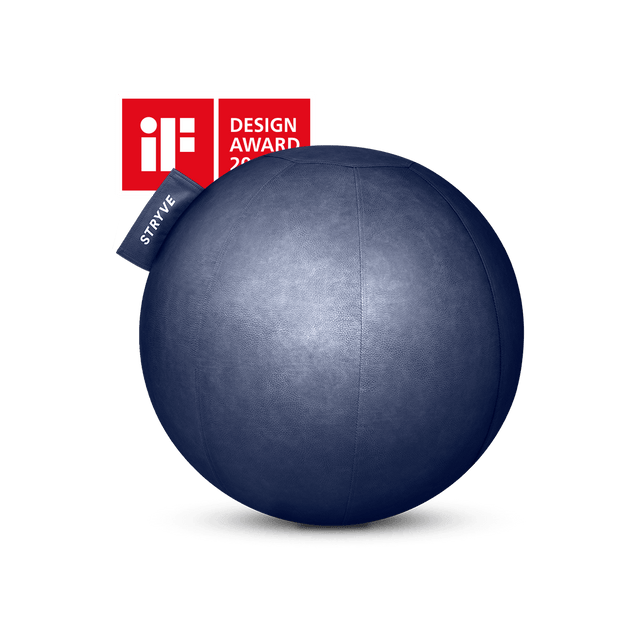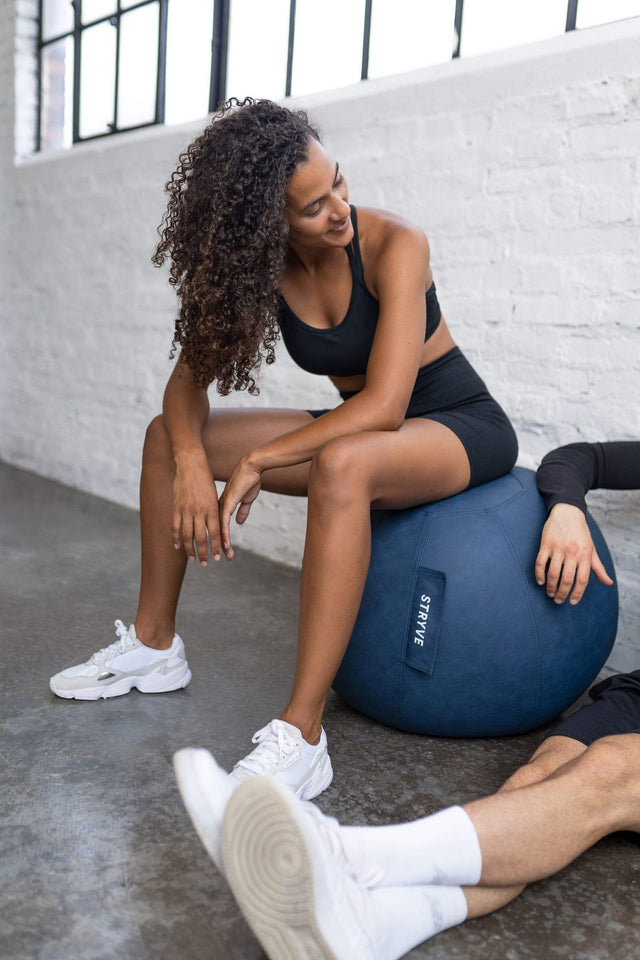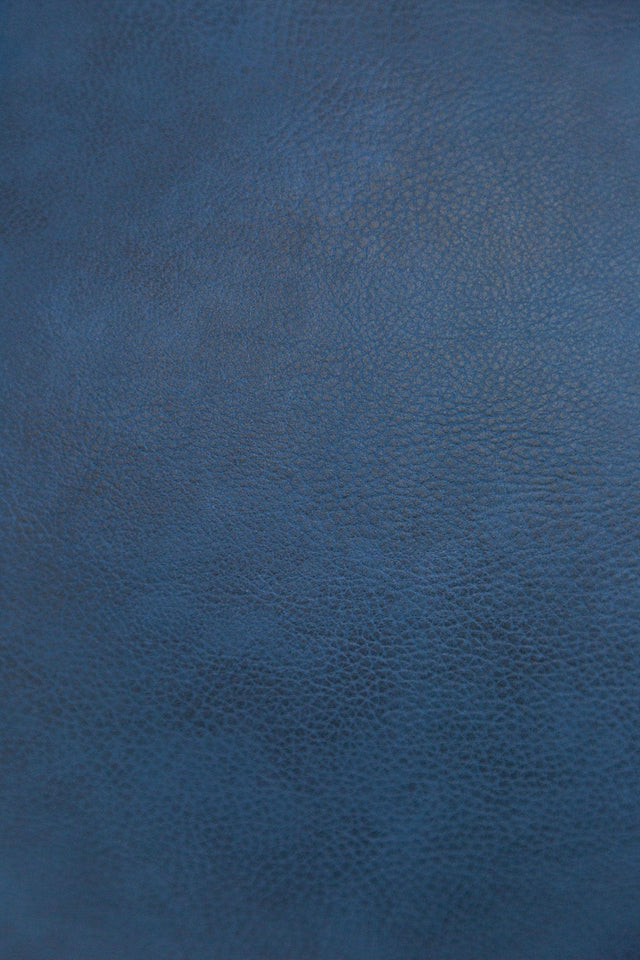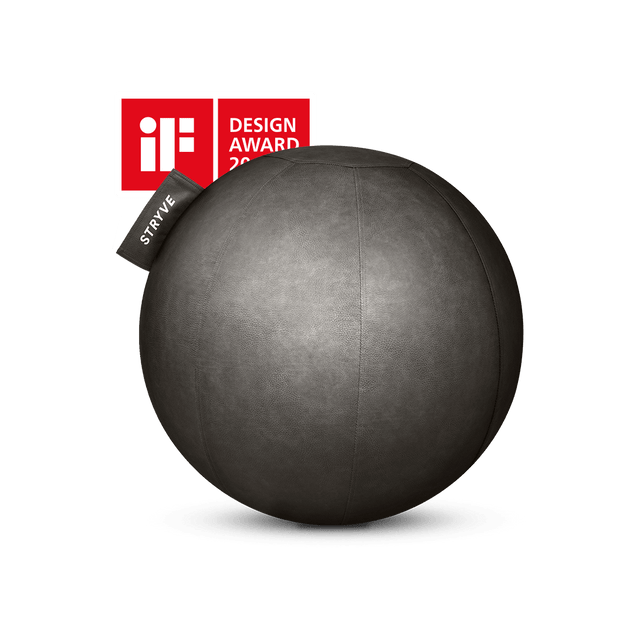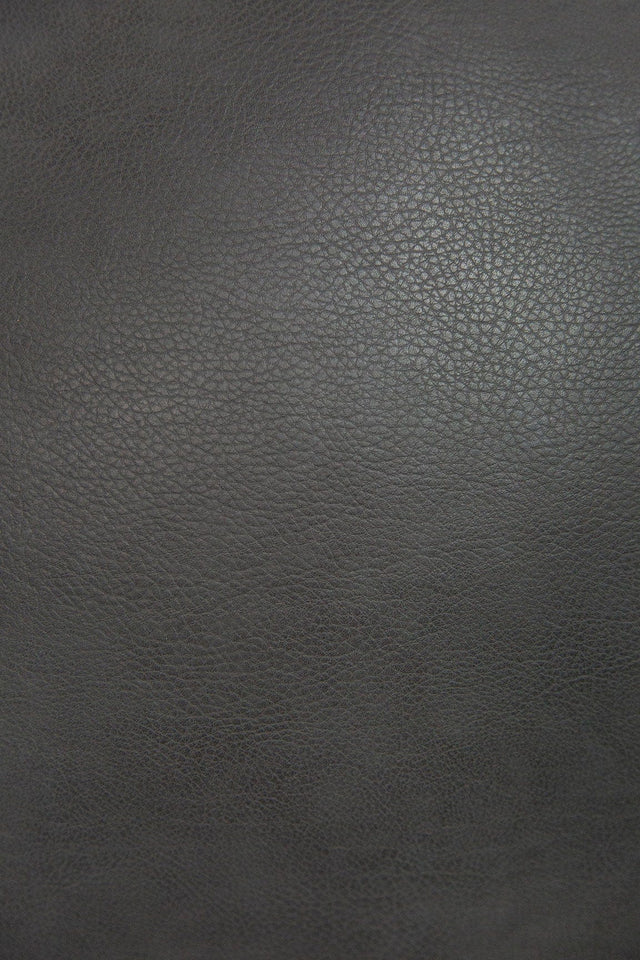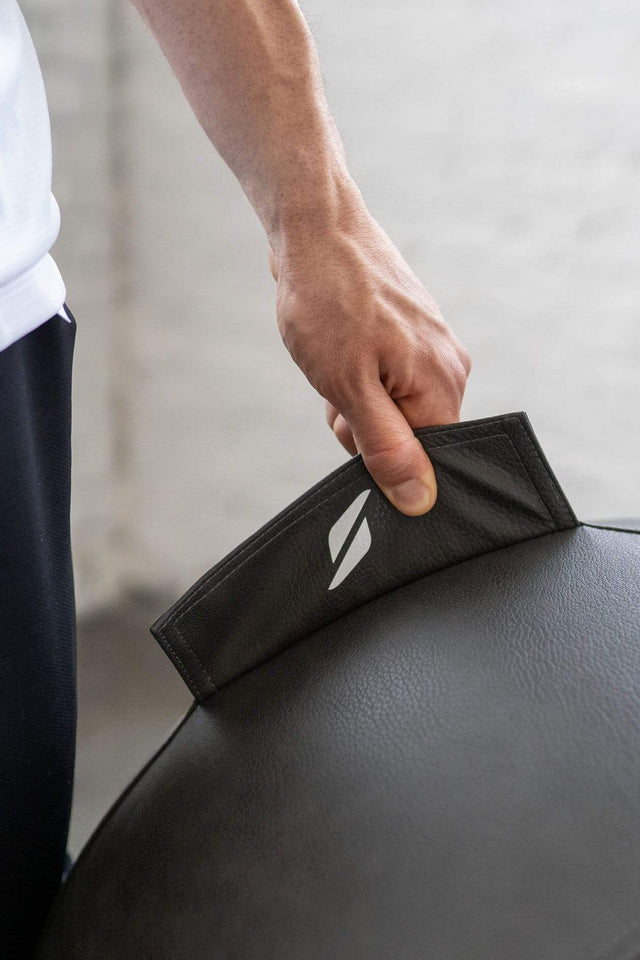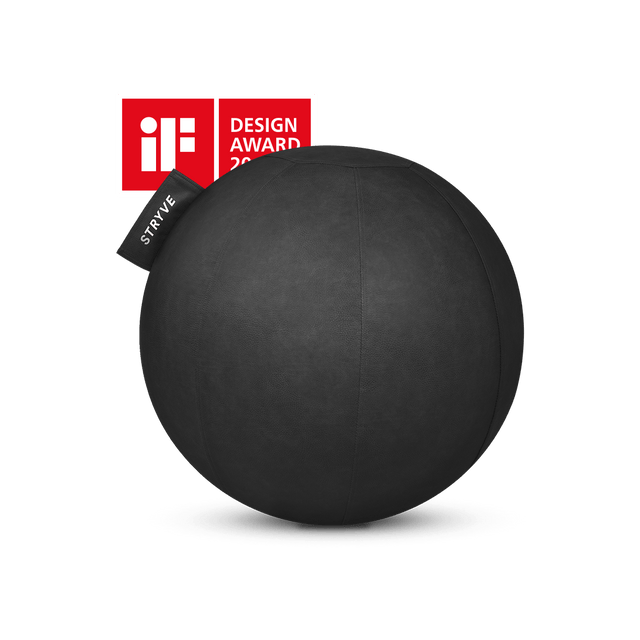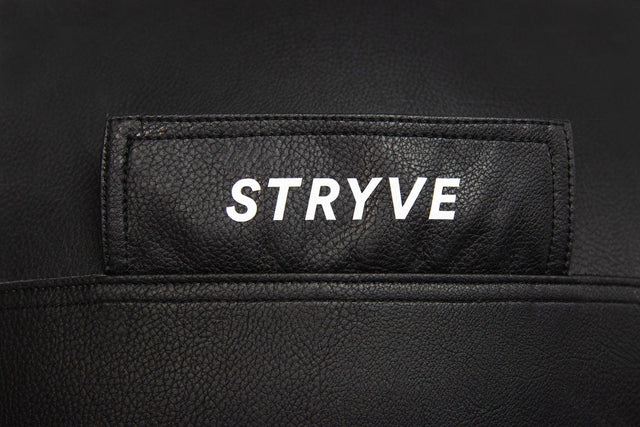 Active Ball - Faux Leather


Active sitting on the STRYVE exercise ball. Aesthetic and functional at the same time.
WHY we designed a better exercise ball:
The STRYVE Active Ball is aesthetic and functional at the same time. The STRYVE exercise ball has many innovative features that make it unique. The ball is ideal as an alternative to the chair in the office or for various exercises such as back exercises, abdominal exercises or training during pregnancy.
Balanced automatically
Thanks to the integrated weight elements inside the cover, the Active Ball swings itself independently. This means that no ball holder is required, so the ball doesn't roll around uncontrollably, but always stays in place, where you want it.

Functional label
The non-slip label makes it easy to lift, carry and align the STRYVE Active Ball .

Ergonomic sitting
Due to its shape, the Active Ball keeps you constantly moving and helps you to sit healthier. The ball is a perfect alternative to the office chair. The ergonomic sitting also provides optimal support for the pelvic floor and against back pain. In addition, the ball is suitable for a workout or fitness exercises for the back, buttocks or abdomen.

Dust-repellent seat
The artificial leather cover keeps the ball dust-free and your clothes clean.

Clear design language
With its minimalist design, the ball harmonises with many facilities. In addition, the STRYVE Active Ball is made of artificial leather Available in four different colors (brown, blue, gray and black).

High-quality materials
The STRYVE Active Ball offers you precisely processed synthetic leather covers in four different colors that you can easily remove and clean.
Product Information

material
Coating:
Surface: 100% polyurethane
Base fabric: 60% polyester, 40% cotton
reach checked
Abrasion resistance over 102,400 tours

Inner ball: 100% PVC (burst proof)
Weight element: 100% natural rubber


High security

Thanks to its cover, the Active Ball can withstand high loads and is therefore safer and more durable. Due to the transparent weight elements, no ball shell is required. With the ball pump, which is included, the Pilates ball can be easily inflated to the optimal size.


scope of delivery

The delivery includes a cover of your choice, an inner ball and a hand pump for easy inflation of the ball, including a pump adapter and valve closure.
The STRYVE Active Ball is delivered free of charge within Germany.
size guide

How to find the right size for you:


Are you over 1.90 m tall or do you have above-average legs? Then the 70 cm ball is perfect for you.
Are you between 1.60 m - 1.90 m tall? Then choose the ball with a diameter of 65 cm.
toller Ball...lieben ihn
Toller Ball...sehr praktisch...schön...tolles Leder
Superball
Lieferung und Service war einwandfrei. Der Ball ist eine für alle Familienmitglieder eine runde Sache !
Service außerordentlich gut
Trotz abgelaufener Garantiezeit wurde mein defekter Ball durch einen neuen ersetzt. Kommunikation und Service waren außerordentlich gut. Habe selten so ein nettes Entgegenkommen erlebt. Ich kann sie nur weiter empfehlen.
Hält in Bewegung und macht Spaß
Ich habe den Stryve Active Ball für mein Homeoffice bestellt. Es macht echt Spaß damit in Bewegung zu arbeiten. Durchgehendes sitzen sollte aber trotzdem verhindert werden. Erfüllt meine Erwartungen voll.
Hervorragend
Wirklich ein hervorragender Ball. Anfangs hat mich der Preis stutzig gemacht, jetzt kann ich sagen: Diese Investition lohnt sich. Ich leide unter Skoliose, welche durch das ständige Sitzen nicht besser wird. Der Ball sorgt automatisch für eine bessere Haltung und durch den leichten Schwerpunkt tariert sich dieser hervorragend aus, sodass man keine zusätzliche Halterung benötigt. Wegrollen ist nicht. Kann ich einfach weiterempfehlen. 👍🏻
With the purchase of the Active Ball you support the African Elephant. We donate 3% of profits to support elephant conservation.
Did you know that he is known for having much larger ears than his Asian relatives? This benefits them in the African heat, as their large ears allow them to shed excess heat more quickly.