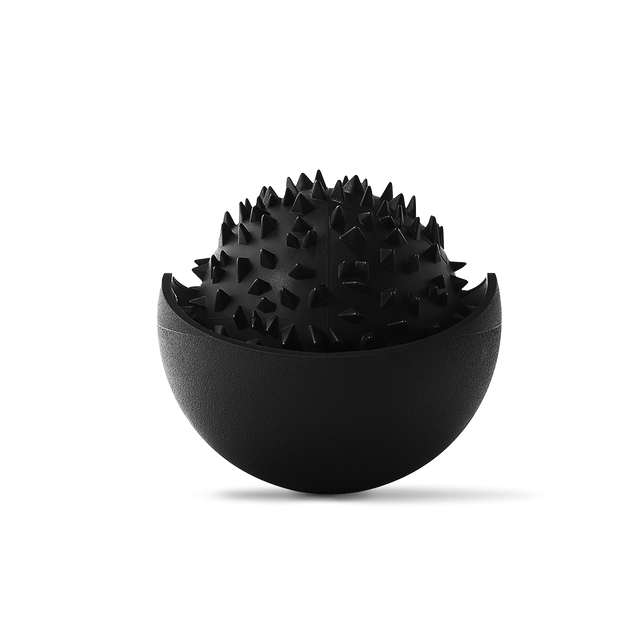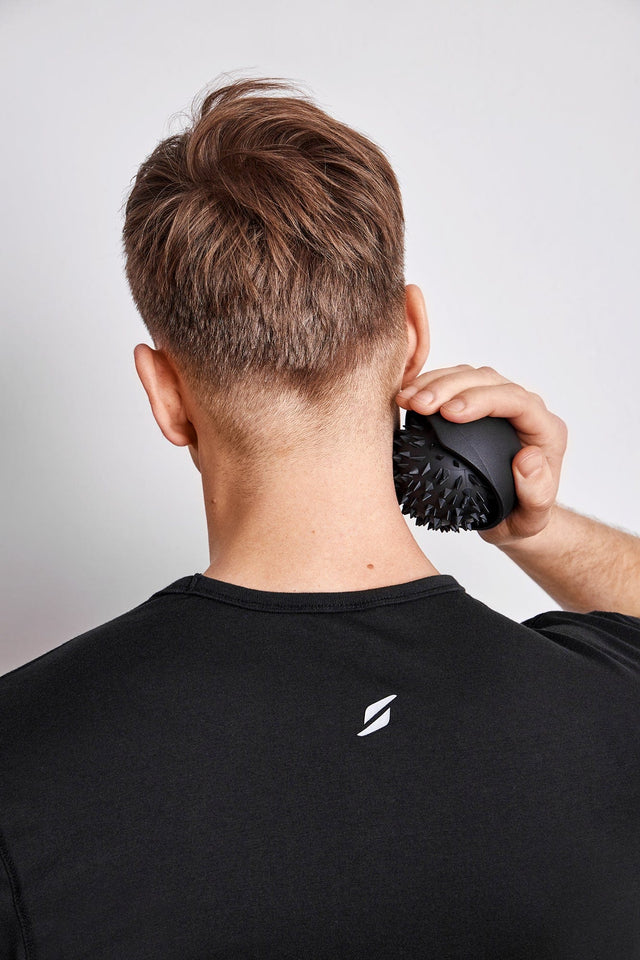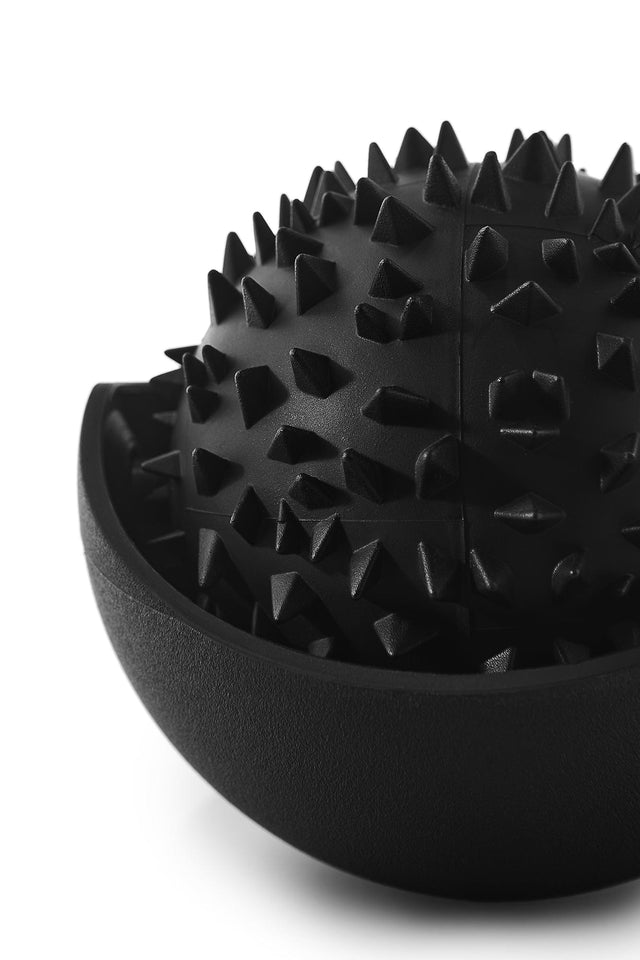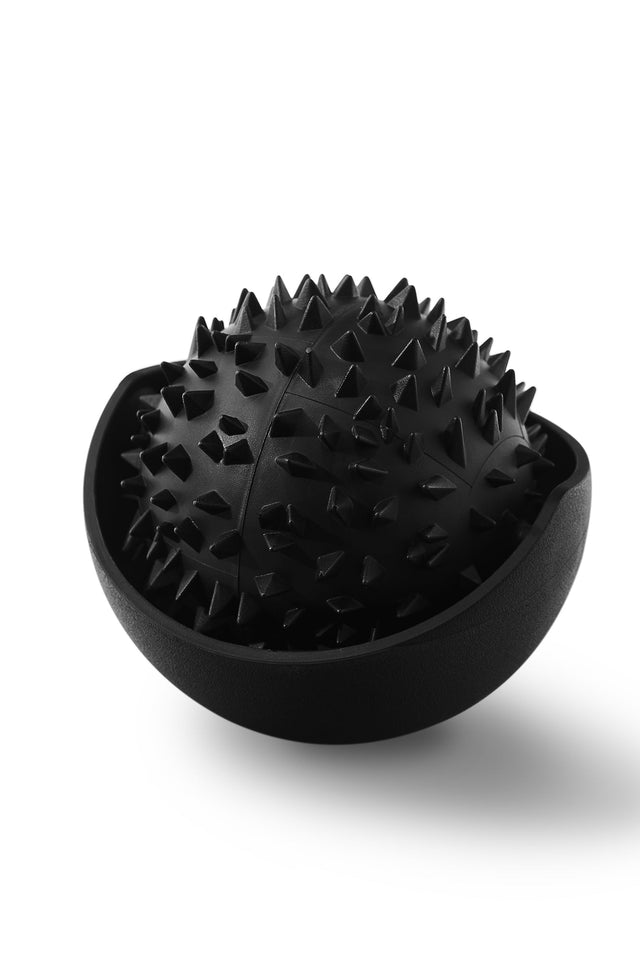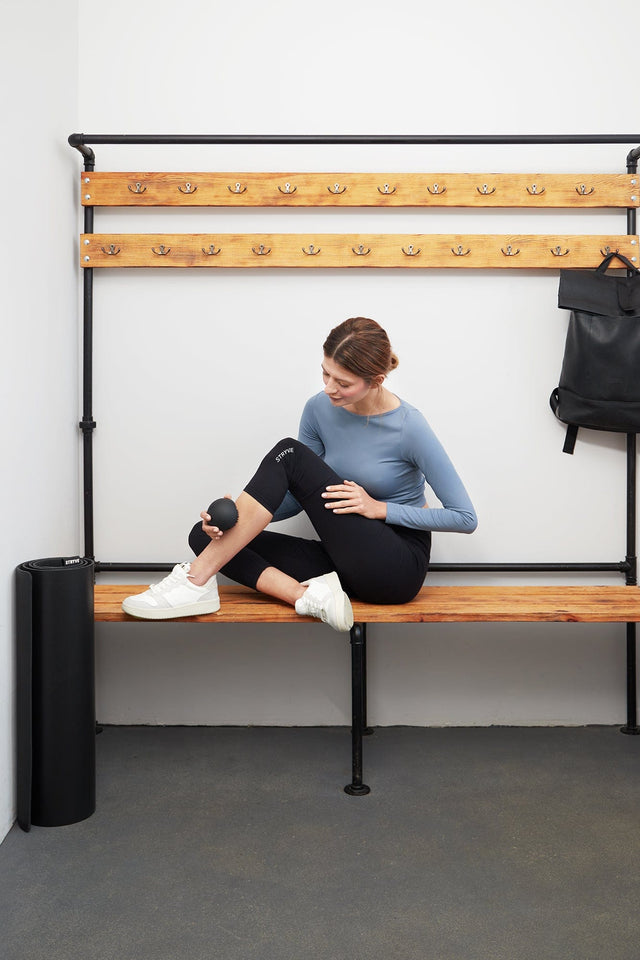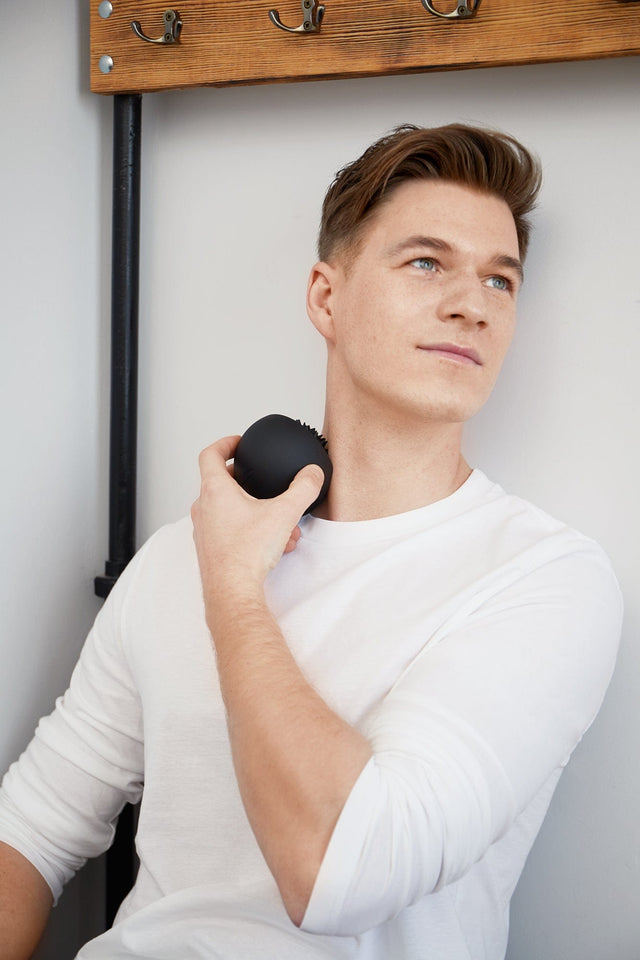 Hedgehog ball with handle for self-massage.
WHY we designed a better hedgehog ball:
Hedgehog balls promote blood circulation in individual body regions. With the original hedgehog ball massage, however, the palms of the hands were stimulated more than the area that was to be treated. The covering of the tips now enables a relaxing massage.
The small acupressure ball is ideal, for example, for a massage after exercise, yoga or Pilates. The small massage ball can be used to optimally stimulate the back, feet, hands or, for example, the thighs.


Perfect muscle stimulation
Promotes blood circulation, relaxes tense muscles and nerves for the perfect massage.

Easy handling
Easy and pleasant to use thanks to the handle above the tips, which turns the hedgehog ball into a hemisphere.



Activating tips
Perfect tip shape and placement for fast recovery.




Product Information

material

ABS (recyclable)

Dimensions

The diameter of the recovery ball is 9 cm.
5 Sterne Igelball
Einfach nur Wow! Warum gab es das nicht vorher??? BIn sehr zufrieden. Der Igelball liegt angenehm in der Hand!
With the purchase of the Recovery Ball you support the preservation of the European brown-breasted hedgehog. We donate 3% of profits to help preserve his habitat.
Did you know that the hedgehog lives as a loner and is mostly nocturnal? During the day and in winter they sleep in their self-made nests.