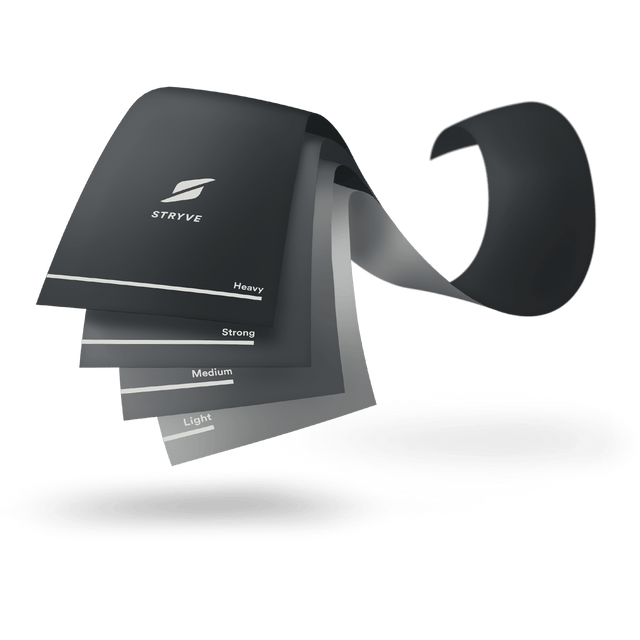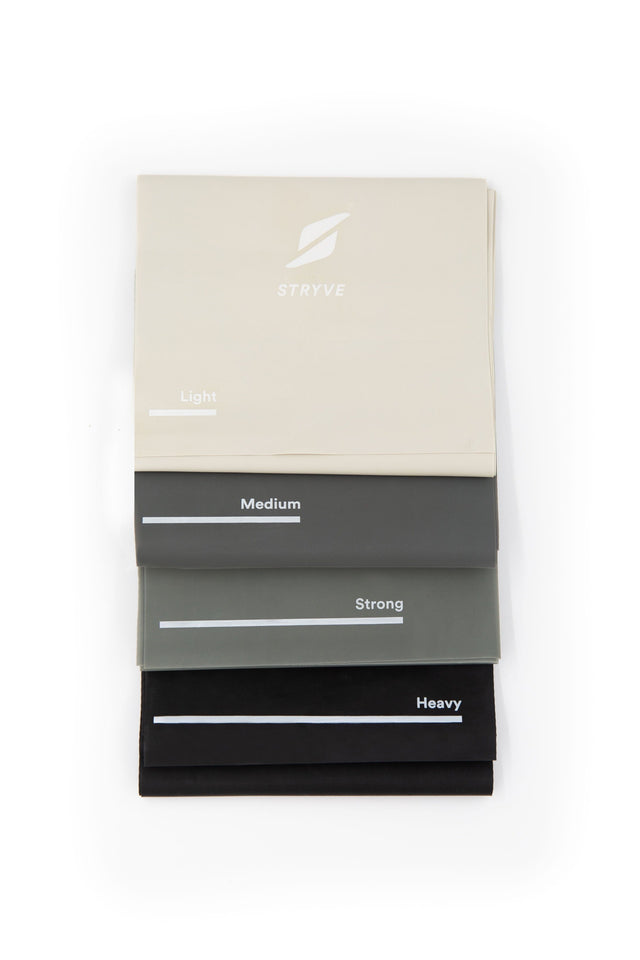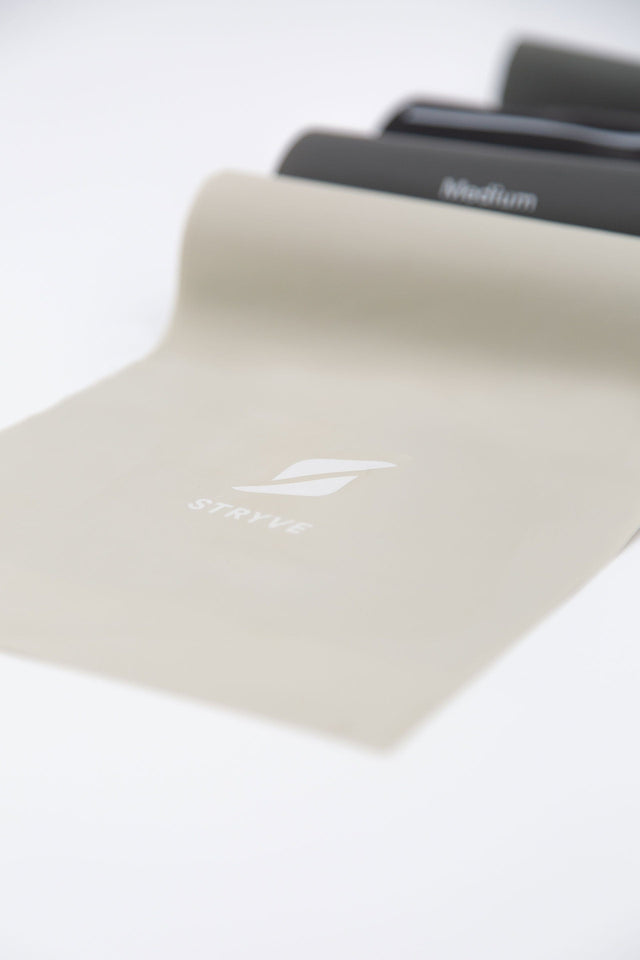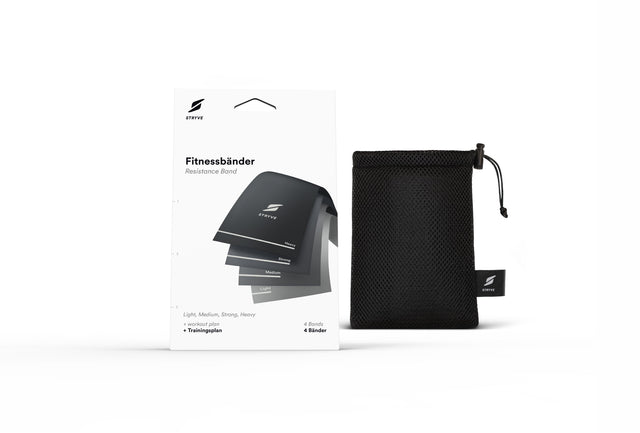 Set of 4 resistance bands. Including training exercises.
WHY we designed better resistance bands for your workout:
The STRYVE Fitness Bands are a classic among resistance bands. They are ideal for strength training or endurance exercises and allow all muscle groups to be trained. The bands can be transported optimally, it is not for nothing that they are also called "The smallest gym in the world". Stylish shades of gray and a natural material for an even better workout and a more comfortable fit. More quality and aesthetics for your training.

Including resistance band training plan
Available for download and online after every purchase.



High-quality materials
The fitness bands are made from 100% natural latex for a durable product.



Limitless training
With 4 levels of hardness for beginners to professionals. From light to medium and strong to heavy.



Product Information

material

100% natural latex

Latex can cause allergic reactions in some people. See a doctor at the first sign of an allergic reaction.


Dimensions

A band is 150 cm long x 15 cm wide.


Application

The resistance band (also called Theraband) is ideal for various exercises and types of sport. For example, for fitness with a fitness band set, a workout at home or in the gym, for muscle building through strength exercises and strength training, upper body training, such as arm exercises, chest training, back, legs, buttocks or stomach and even yoga, CrossFit or Pilates. The Terraband offers countless possibilities and is particularly easy to use, for example the rubber band in the home gym can simply be attached to a handle on the door or a bar. The Premium Training Bands are the ideal equipment and accessories for men and women.


scope of delivery

A training set consisting of 4 resistance bands, 1 bag and access to online training exercises including instructions for download.


Resistance
Indispensable for a good workout

The bands work the muscles differently than traditional weights, so it's possible to stimulate the muscles to grow in a whole new position.
Gute Qualität, gute Aufmachung, schnelle und einwandfreie Lieferung
Die Bänder treffen genau die Erwartungen. Lang genug zum Trainieren und stabil.
Solides Produkt
Schneller Versand, gute Verpackung. Das Set wurde verschenkt, die Beschenkte hat sich sehr gefreut und benutzt es gerne.
Einfach super!
Habe mir die Bänder letztes Jahr hauptsächlich für mein Training Zuhause gekauft, als die Gyms geschlossen waren. Nehme sie jetzt aber auch immer gern mit ins Gym, die ergänze das Training optimal.
Der inkludierte Trainingsplan plus Tasche ist super hilfreich!
With the purchase of the fitness bands you support the preservation of the northern spider monkey from Brazil. We donate 3% of profits to support monkey conservation.
Did you know that with their long limbs and prehensile tail, they're perfect for living in the treetops? They are also known by the name "Muriki".