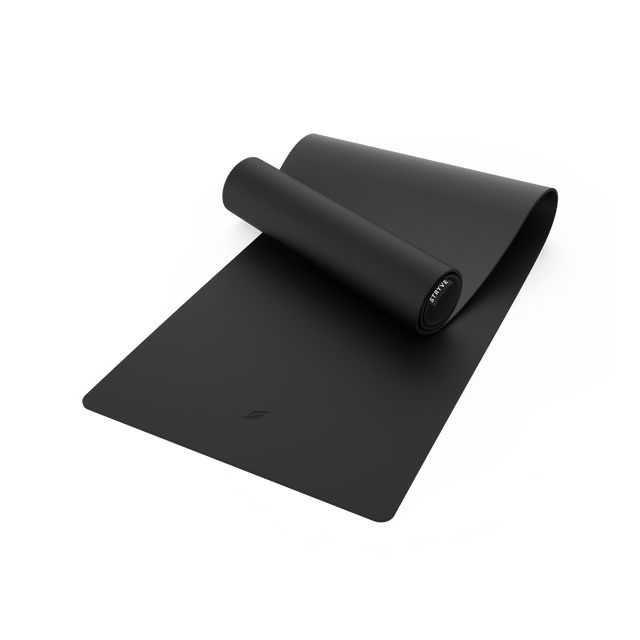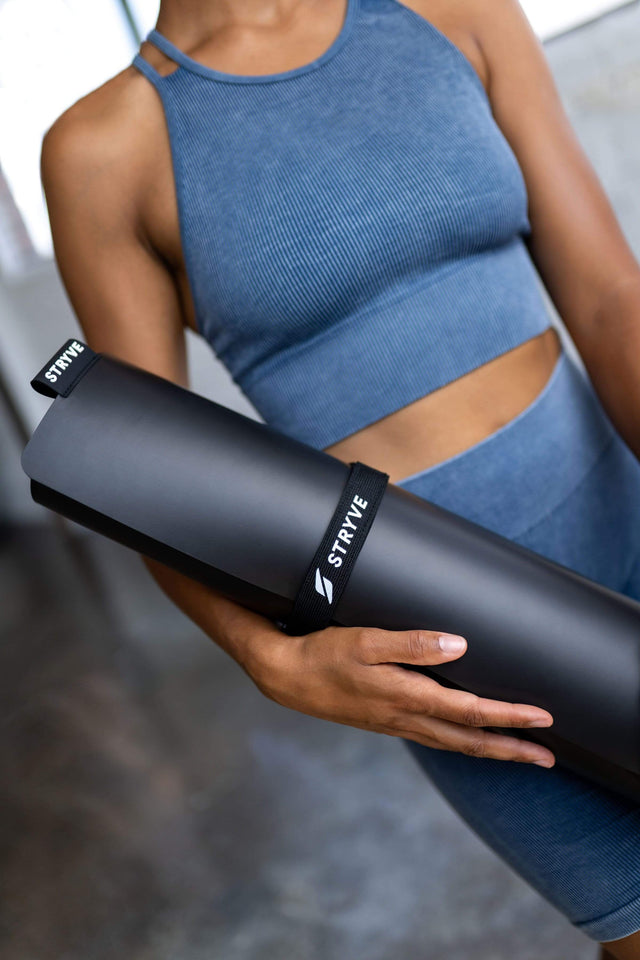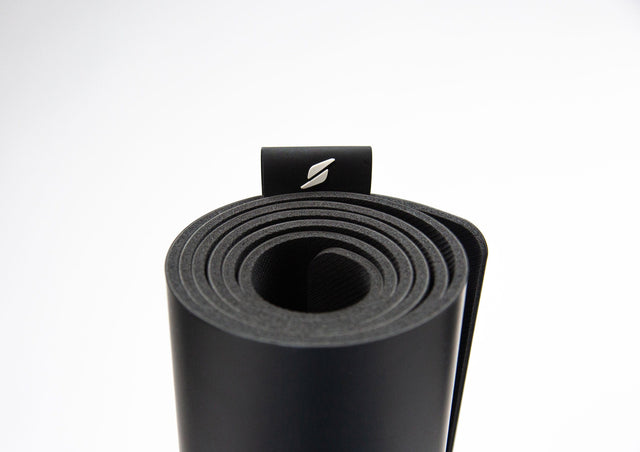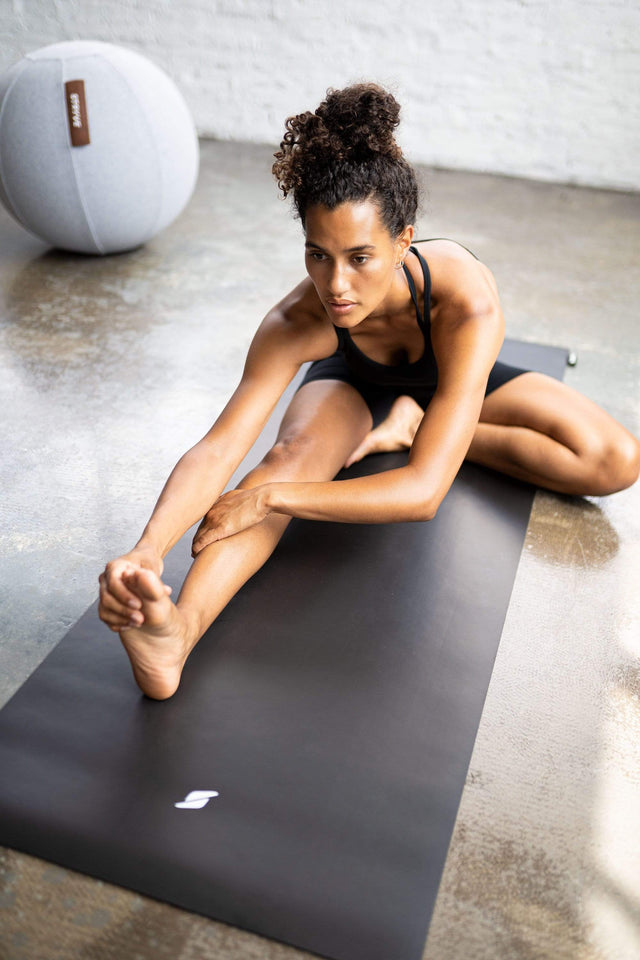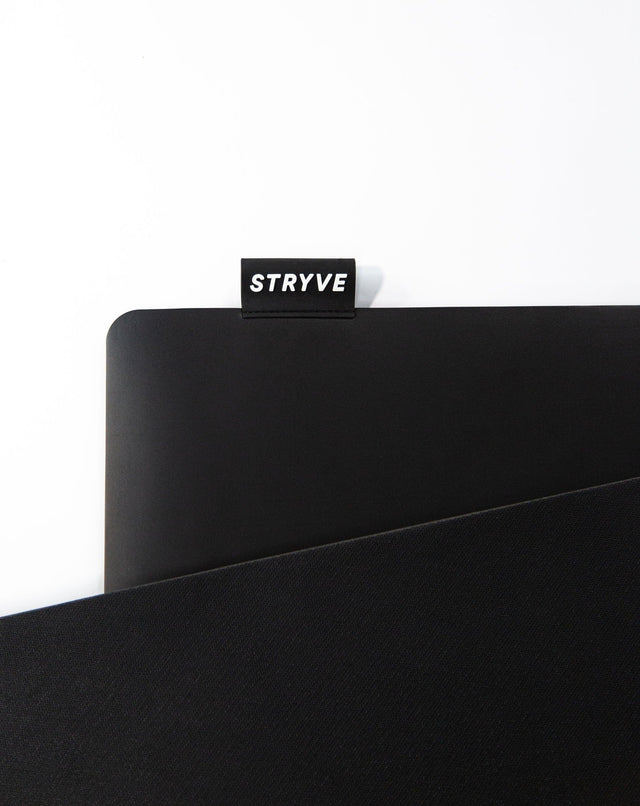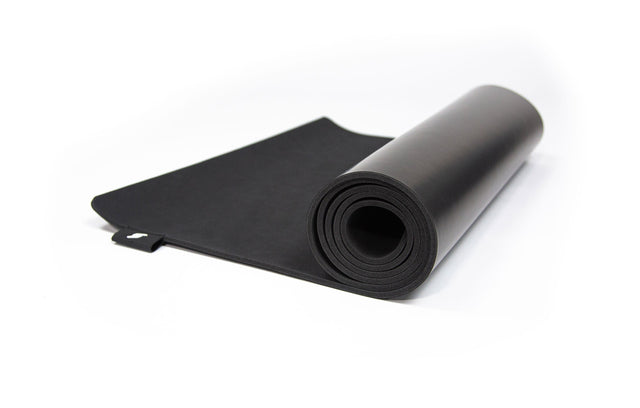 Training mat for yoga, pilates and workouts.
WHY we designed a better fitness mat for workouts, yoga and pilates:
A sports mat including an anti-slip function, on which sweaty workouts and yoga sessions are possible without your hands or the training mat itself slipping.


Non-slip surface
The mat is extra non-slip and can be used optimally in damp conditions with the best grip.


Easiest cleaning
The anti-slip mat can be easily and quickly cleaned at home with a wet cloth.

Easily stowable
The yoga mat is very foldable so that it can be easily rolled up and stowed away.



Consistent
The training mats are made of environmentally friendly and natural rubber.






High-quality materials
For the mat in black, only high-quality materials were used to ensure a durable product. Natural rubber has a slight inherent odor that will disappear over time simply by airing it.




stay in shape
Even under heavy loads, the training mat keeps its shape.





Product Information

material

PU, natural rubber


Dimensions

The mats are 183 cm long x 61 cm wide. The thickness of the exercise mat is 0.5 cm and it weighs 4.2 kg.
The sports mats are ideal for men and women.


Application

A robust, sustainable and high-quality gymnastics mat for a wide variety of workouts. The design: Aesthetic and minimalist for sports such as gymnastics, exercises with black roll, exercises with dumbbells, HIIT training. Whether in the home gym, in the studio or for outdoor fitness.
training examples
workout matte
ausgezeichnete materialqualität … ist schon seit 2 wochen im einsatz und keinerlei beschwerden!
Super Yoga-Matte
Ich habe mich wirklich sehr auf diese Matte gefreut und wurde nicht enttäuscht. Sie sieht mega schlicht und hochwertig aus. Sie ist außerdem super rutschfest, was das Trainieren sehr angenehm gestaltet.
Nach langer Suche endlich die Erlösung!
Nach langem suchen und durchtesten von xx Sportmatten habe ich wohl nun endlich die richtige gefunden. Ich nutze das Produkt bereits seit 10 Monaten.
Optimale Dicke, auch bei Übungen auf den Knien tut nix weh. Was ganz wichtig für mich ist: die Rutschfestigkeit bei manchen Übungen. Hier bleiben Hände Füße und Matte da wo sie sind!
Die Matte kam schnell und gut verpackt an. Was ebenfalls überrascht, ist das die Matte nicht nach Gummi oder Ähnlichen gerochen hat.
Zusätzlich wurde ein Band zum fixieren mitgeliefert, so ist die Matte auch einfach zu verstauen und transportierbar.
Sie ist zudem sehr einfach zu säubern und der gute Kundenservice kann sich auch sehen lassen :)
Bis lang volle Punktzahl…perfekt!
Meine beste Yogamatte
Für mich ist diese Yogamatte die allerbeste Yogamatte, die ich bis jetzt ausprobiert habe!
Und der Preis passt auch!
Dadurch, dass die Matte etwas dicker ist, ideal für die Übungen auf den Knien!
Sie hat auch den Grip, den ich mir von einer Yogamatte wünsche, damit ich mit Händen und Füßen nicht wegrutsche!
Bin total glücklich, dieses Produkt gefunden zu haben!
Der einzige Nachteil ist, dass durch die Rutschfestigkeit auch jedes Staubkörnchen und Stofffaser haftet bleibt, aber vor dem Unterricht wird sie mit einem feuchten Tuch gereinigt und alles ist gut!
Top!
Endlich eine Matte, die hält was sie verspricht! Wirklich sehr rutschfest. Egal, ob auf dem Boden und oder meine Hände oder Füße, die bei Dehnübungen nicht mehr wegrutschen.
With the purchase of the Training Mat-Pro you support the lemur from Madagascar. We donate 3% of profits to help preserve their habitat.
Did you know that their name derives from the Latin word for "ghosts"? At that time, the native people thought that the prosimians were the spirits of their ancestors.