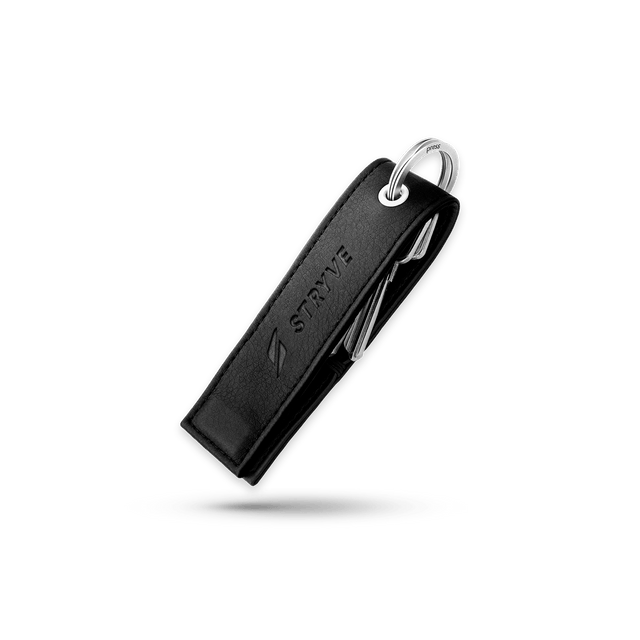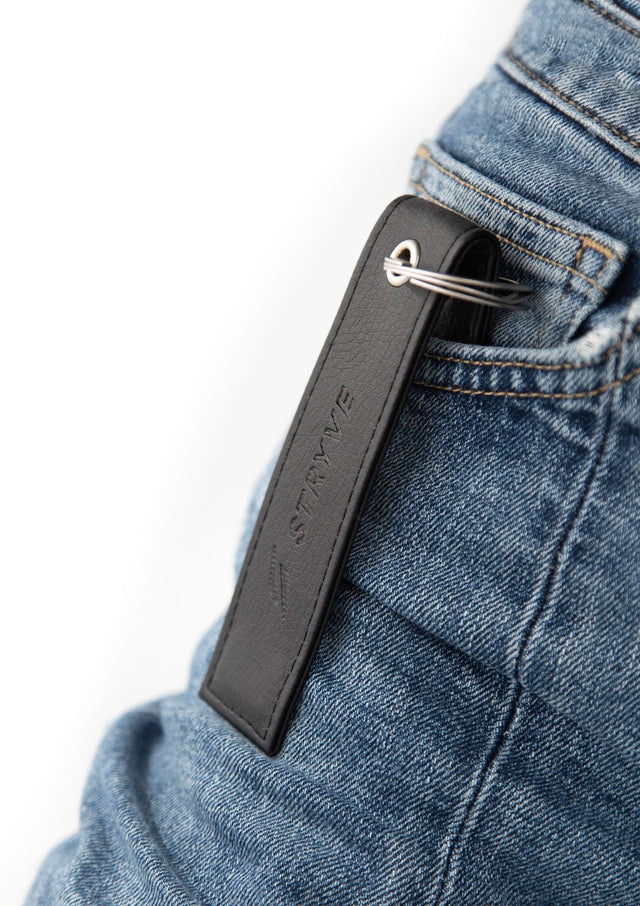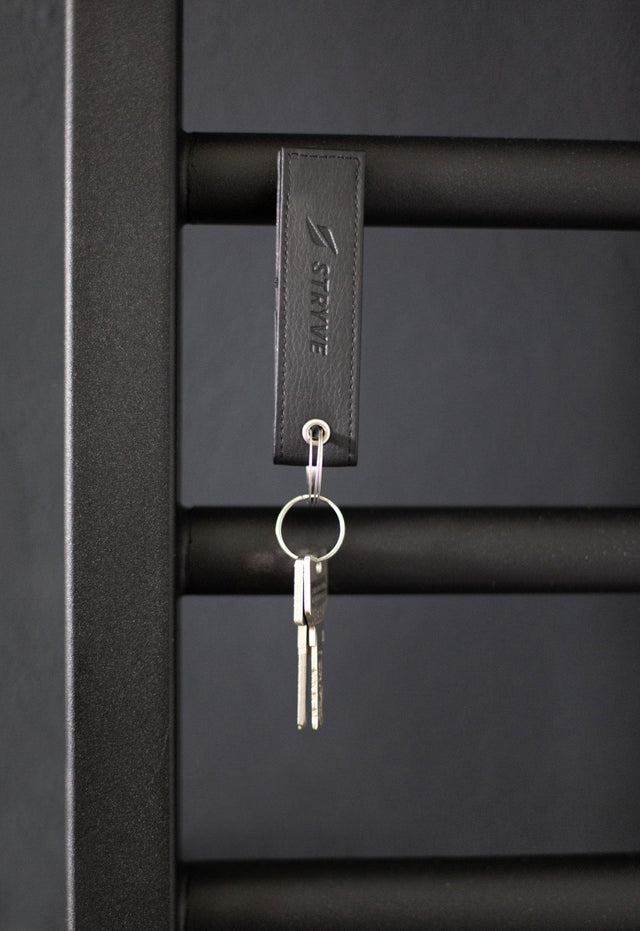 Faux leather keychain.

WHY we designed a better keychain:
We wanted to jog freely. No longer having to hold the key in your hand, tie it to your shoe, or hide it in the flower bed or on the tire of your car .

neodymium magnets
Jog carefree with the closed keychain on your waistband - the neodymium magnets make it possible. Finally you no longer have to carry your keys in your hand when you go jogging.


bag & strap
There is space for cash or your other keys in the inner pocket, so that your everyday keys are always at hand.



No jingling
If you close the keychain, your keys are protected, no longer jingle and do not press on your leg.



Easy to find
You can easily find your keys again when the keychain is open — it is handy, easy to grip and magnetic.



Innovative key ring
Our key ring makes it easier for you to attach your keys and protects your fingernails.



High-quality materials
Your keys are well sorted, in one place and presented aesthetically and simply with our high-quality imitation leather.
Product Information

material

leatherette
stainless steel
neodymium magnets

Dimensions

The keychain is 11.5 cm long and 3 cm wide. The keychain has a weight of 30 g.

scope of delivery

Key fob including innovative key ring. There is a subtle engraving on the keychain incorporated.


Miscellaneous

The lanyard is ideal as a gift for all running enthusiasts.
Super Erfindung!
Nutze den Schlüsselangänger jeden Tag. Wirklich schwer zu glaube, dass es sowas vohrer nicht gab. Schlüssel ran. Anhänger an den Hosenbund und mit den Magneten verschließen. Möchte das Produkt nie wieder missen.
Toll
Der Keychain funktioniert richtig gut, benutze ihn als ersatz für meinen Laufgürtel.
Hatte davor eine Bauchtasche, die war aber viel zu klobig. Verarbeitung und Funktion sind gut.
Stylischer Schlüsselanhänger
Ich laufe öfter und nehme den Schlüssel sonst in die Hand. Mit dem Keychain kann ich alle Schlüssel zusammen lassen und mir den Keychain einfach an den Hosenbund klippen. Stylish und cool.
With the purchase of the Stryve Keychain you support the preservation of the Namibian wild horse from southern Africa. We donate 3% of the profits to support the preservation of the horses.
Did you know that they are feral domestic horses? They are native to the edge of the Namib.