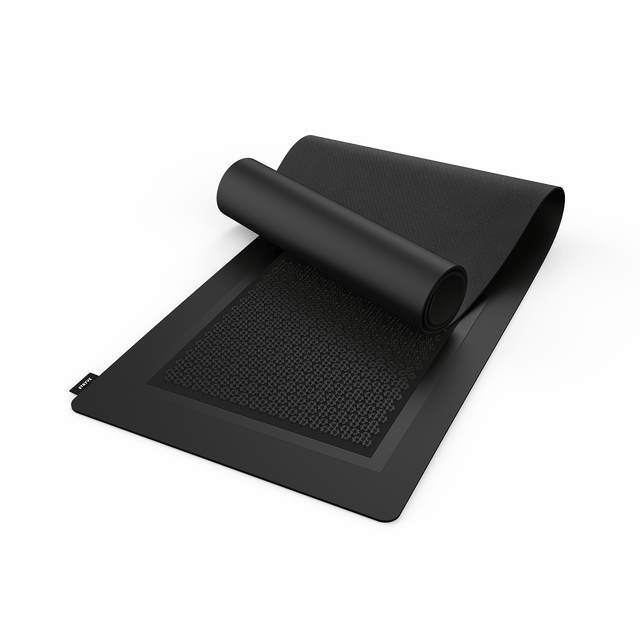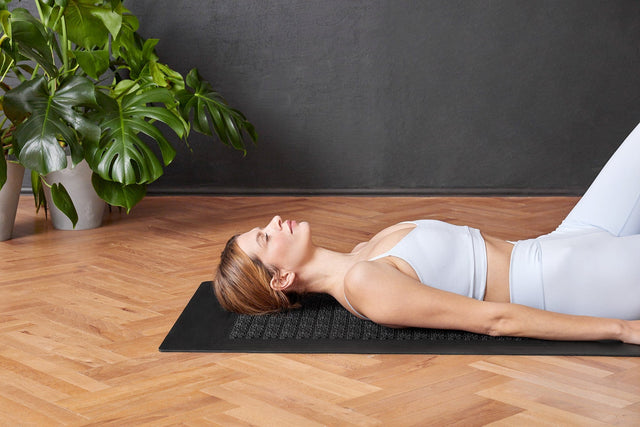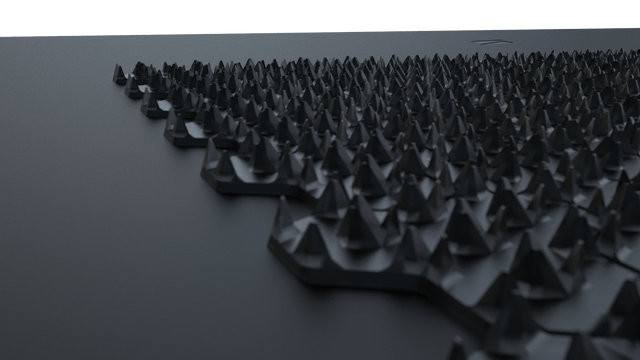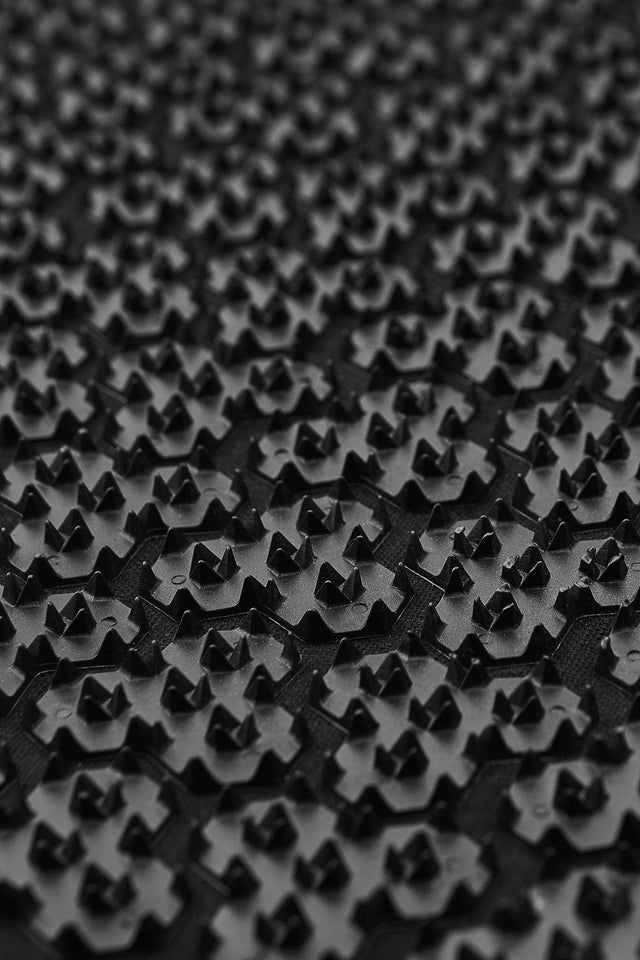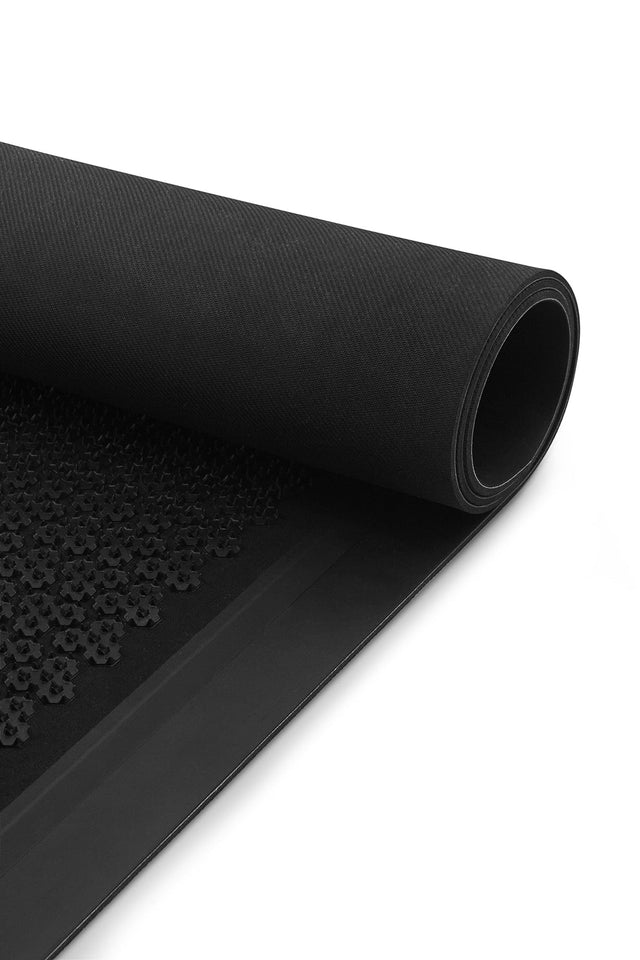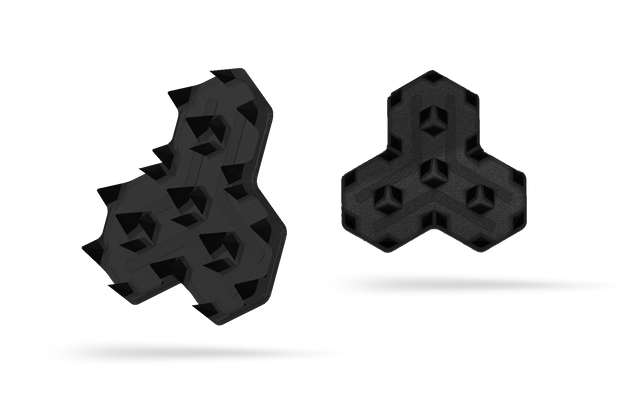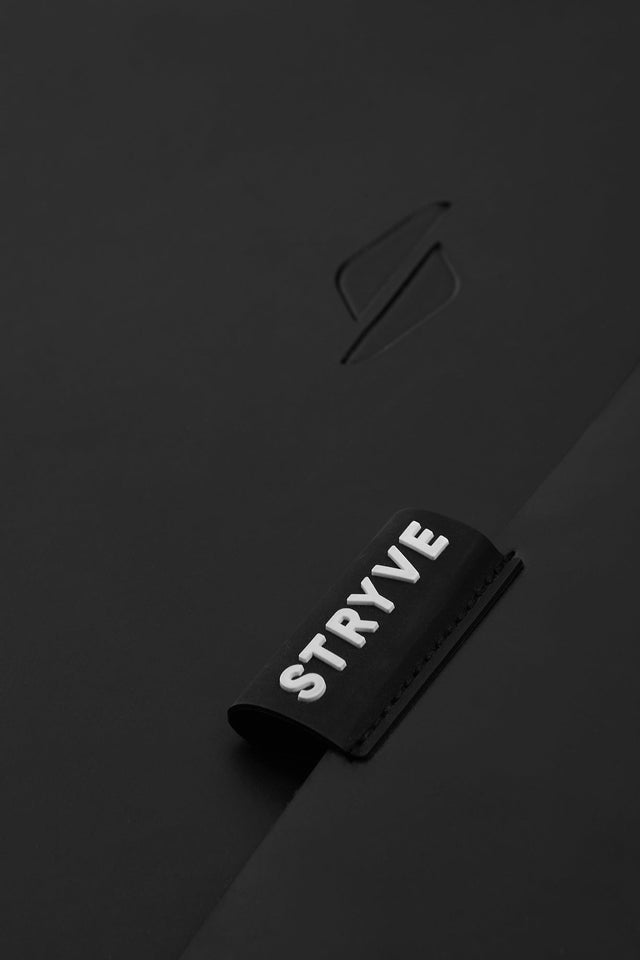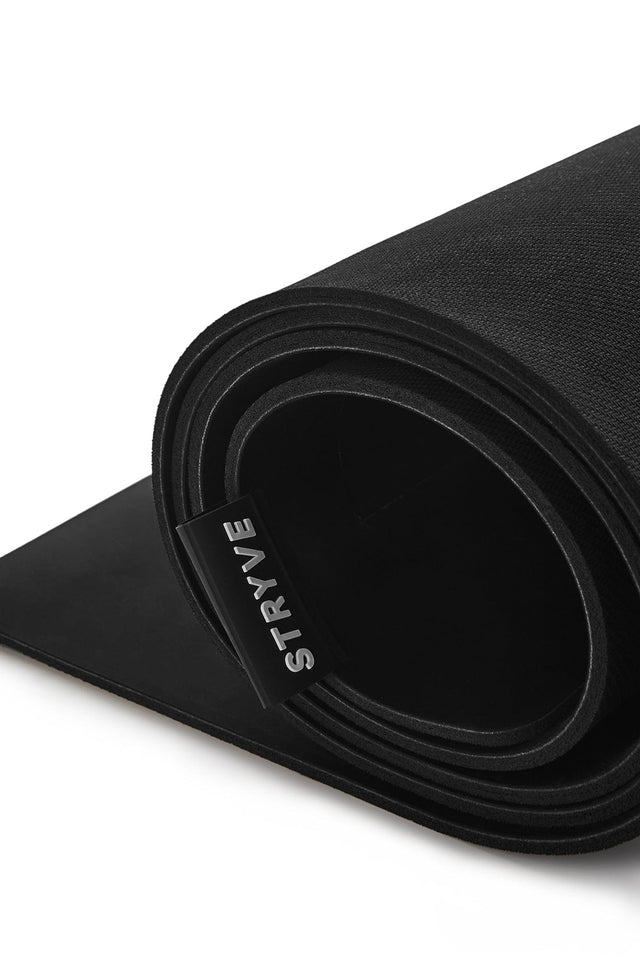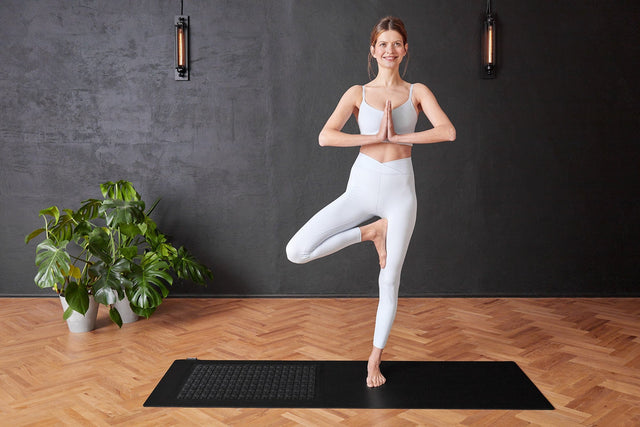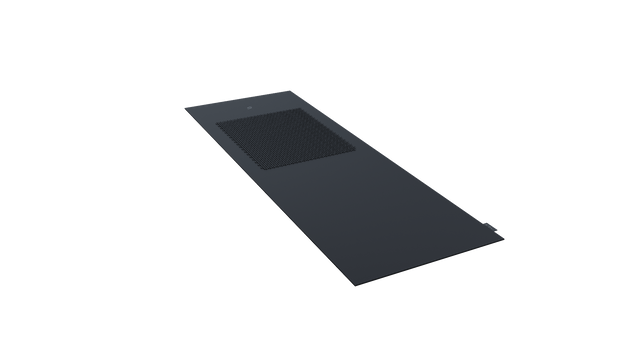 Acupressure mat for faster recovery with more than 6,800 acupressure points.



WHY we designed a better acupressure mat:
We have designed an innovative acupressure mat that individually and intensively promotes blood circulation and thus relaxation and regeneration. We have placed a very special focus on high effectiveness. With more than 6,800 acupressure points, the mat acts like a massage and ensures deep relaxation. Ideal for the neck, the shoulders and against back pain or for relaxing. The massage mat is also suitable for yoga and as a sleeping aid.


250 elements with 6,800 tips
The nubs have a relaxing effect and ensure faster regeneration.



Beneficial arrangement
Specially arranged elements for a gentle and deep relaxation.
Easily stowable
Rolled up, the Recovery Mat can be easily stowed away.
Consistent
The Recovery Mat is made of environmentally friendly and natural rubber, the acupressure tips are made of recyclable ABS.
High-quality materials
For a durable and robust product.



stay in shape
The long mat stays in shape even under heavy loads.
Product Information

material

PU, natural rubber, linen, ABS (recyclable)
Natural rubber has a slight odor that will disappear over time simply by airing it.



Dimensions

The mat is 181 cm long x 61 cm wide and has a total weight of 2.9 kg. The length of the acupressure surface is 63 cm.
Erholung pur
Ich benutze die Matte jetzt seit einem Monat jeden Tag für 30-45 Minuten.
Anfangs war ich skeptisch, ob ich mich dazu motivieren können würde die Matte tatsächlich zu nutzen und ob sich überhaupt ein Effekt einstellen wird.
Doch:
Diese Matte ist die pure Erholung, nichts auf dieser Welt konnte mich bisher so entspannen wie dieses Teil.
Ich schlafe darauf grundsätzlich ein und wache nach Ablauf des gestellten Timers jedesmal wie neugeboren auf.
Zur Nutzung musste ich mich nie überreden, da die Matte einfach so wahnsinnig gut tut.
Die zuvor chronisch verspannte Muskulatur des Rückens und der Schulter (beruflich 10 Jahre in der Pflege) mit dauerhaften Schmerzen entspannt sich endlich - zuvor hatte nichts geholfen (Massagen, Physiotherapie etc.).
Zusammengefasst: ich kann die Recovery Mat uneingeschränkt weiterempfehlen und bin Stryve unendlich dankbar für dieses innovative Produkt, das mir jeden Tag Lebensqualität schenkt.
Danke Euch!!
Sahne!
Unfassbar entspannend. Nach dem Training 20 Minuten auf die Matte und ich merke wie mein Körper förmlich in die Massage-Noppen einsinkt. Kein "aktives" Dehnen, sondern wirkliche Entspannung.
Nie wieder ohne!
Hält was es verspricht
Rückenschmerzen und Verspannungen sind deutlich weniger geworden. Bei regelmäßiger Anwendung sogar fast weg. Mein Retter wenn ich merke da kommt wieder was. Sogar verschenkt habe ich es schon und der Anwender ist mehr als zufrieden. Top Produkt was auch wirkt
Die einzige Matte, die ich empfehlen kann
Viel ausprobiert und nun die beste Matte gefunden. Endlich nicht mehr verstecken müssen, bevor der Besuch kommt und endlich Spitzen, die gleichmäßig verteilt sind. Das hat leider keine andere Matte und hat mich früher sehr gestört. Bin sehr zufrieden.
Diese Akkupressurmatte ist perfekt
Aussehen, Funktion, Gefühl. Alles perfekt. Alles Top! Kann ich nur weiterempfehlen.
With the purchase of the Recovery Mat you support the preservation of the endangered marine iguanas on the Galápagos Islands. We donate 3% of profits to support reptile conservation.
Did you know that the marine iguana is the only one of its kind that forages almost entirely in the sea? They can dive to depths of 15 m and stay under water for up to an hour.