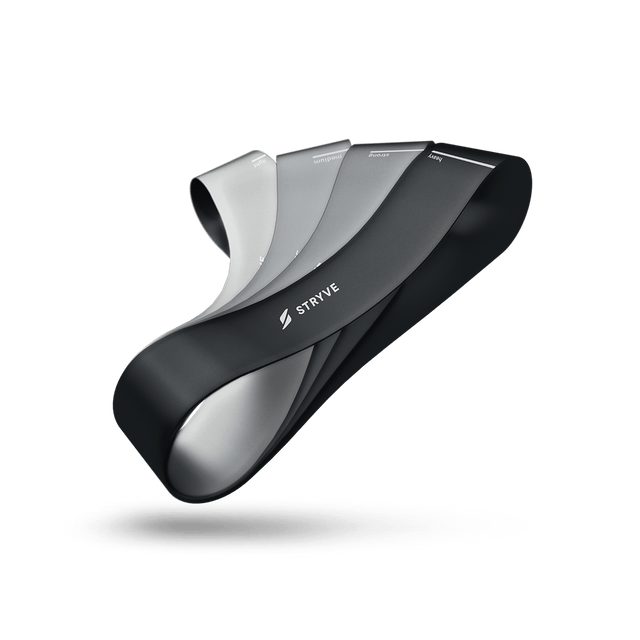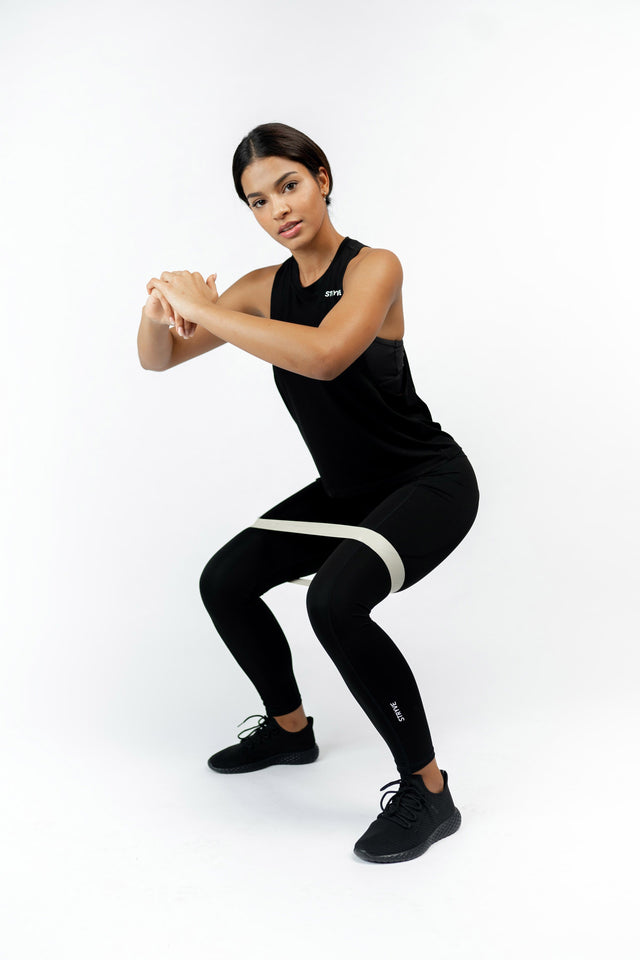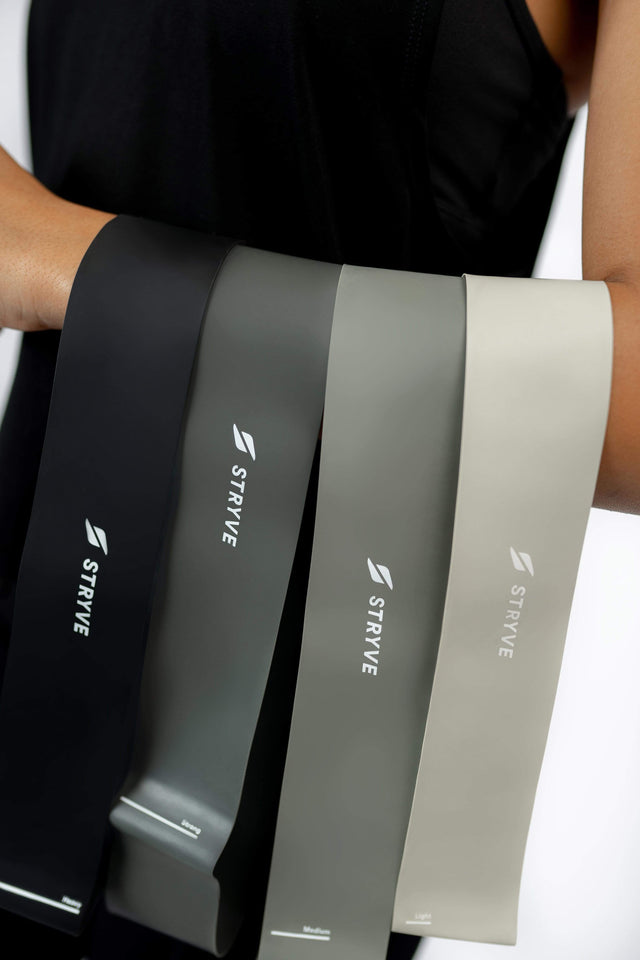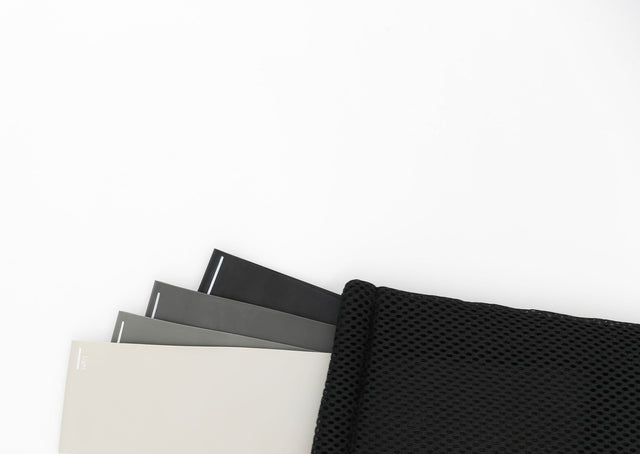 Set of 4 loop resistance bands. Including training plan.
WHY we designed better resistance bands for your workout:
With the STRYVE Mini Bands you can create resistance to expose your muscles to a targeted stimulus. The different levels of hardness of the loops allow you to optimize your training and adapt it to your wishes. The resistance bands are easy to store and transport, perfect for on the go, home gym or your visit to the gym. Stylish shades of gray and a natural material for an even better workout and a more comfortable fit. More quality and aesthetics for your training.


Including resistance band training exercises
After each purchase of the bands, training exercises are made available online for download. To optimize your training.





High-quality materials
The fitness bands are made from 100% natural latex for a durable product. Latex can cause allergic reactions in some people. See a doctor at the first sign of an allergic reaction.





Limitless training
With 4 levels of hardness from beginner to professional. From light , medium and strong to heavy .

Product Information

material

100% natural latex

Latex can cause allergic reactions in some people. See a doctor at the first sign of an allergic reaction.


Dimensions

A band has a circumference of 30 cm and is 5 cm wide.


Application

The resistance band (also called Theraband) is ideal for various exercises and types of sport. For example, for a workout at home or in the gym, for muscle building through strength exercises and strength training, upper body training, such as arm exercises, chest training, back, legs, buttocks or stomach and even yoga, crossfit or Pilates. The Thera-Band offers countless possibilities and is particularly easy to use, for example the rubber band in the home gym can simply be attached to a handle on the door or a bar. The Premium Training Bands are the ideal equipment and accessories for men and women.


scope of delivery

A training set consists of four resistance bands, a bag and access to online training exercises including instructions for download.


Resistance
Indispensable for a good workout

The bands work the muscles differently than traditional weights, so it's possible to stimulate the muscles to grow in a whole new position.


Tierspende beim Einkaufen = Cool
Gutes Produkt. Hält, was es verspricht. Unterstütze ich gerne!
Zudem die Tierpatenschaften. So soll es sein. Danke!
Gute Qualität
Die Qualität dieser Bänder ist sehr gut, man kann sein Trainingsprogramm kontinuierlich steigern,da es 4 verschiedene Stärken gibt.
Auch die vielseitige Anwendung dieser Bänder finde ich sehr gut, da wird so gut wie jede Partie des Körpers beansprucht.
Erfüllt die Erwartungen
Tolle Bänder, kann ich nur empfehelen.
With the purchase of the mini bands you support the preservation of the white-cheeked spider monkey from Brazil. We donate 3% of profits to support monkey conservation.
Did you know that the primate species is only found in a small area in northern Brazil? Otherwise, they have not been explored much.