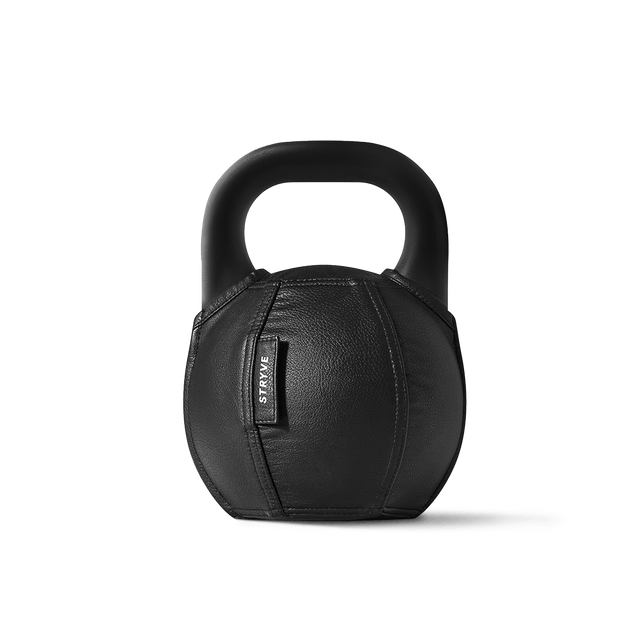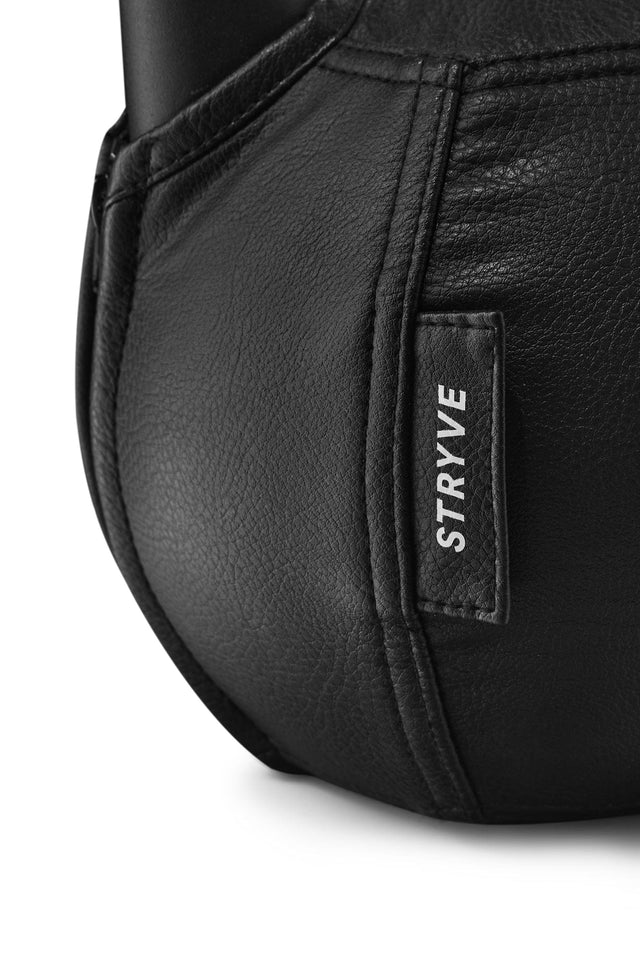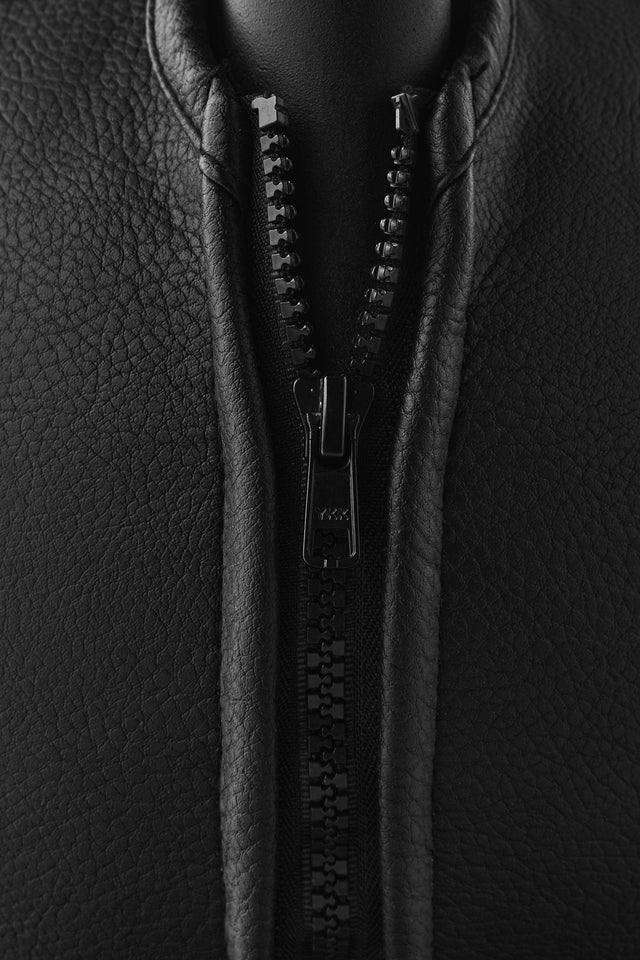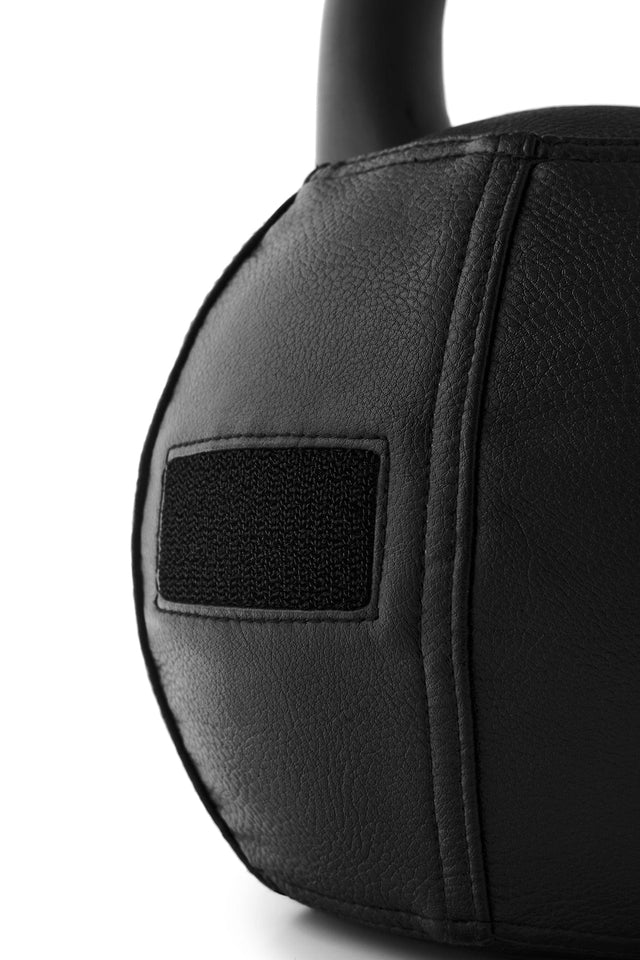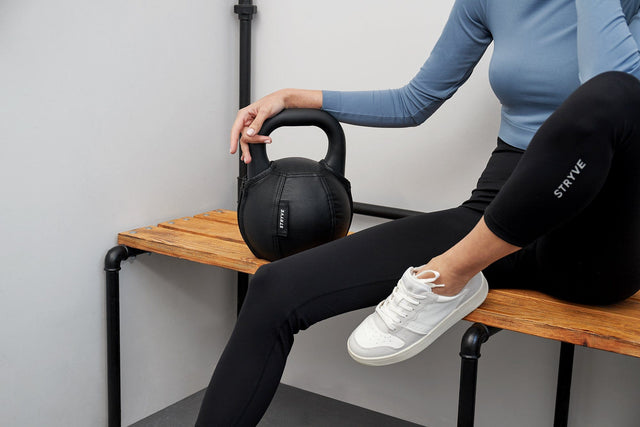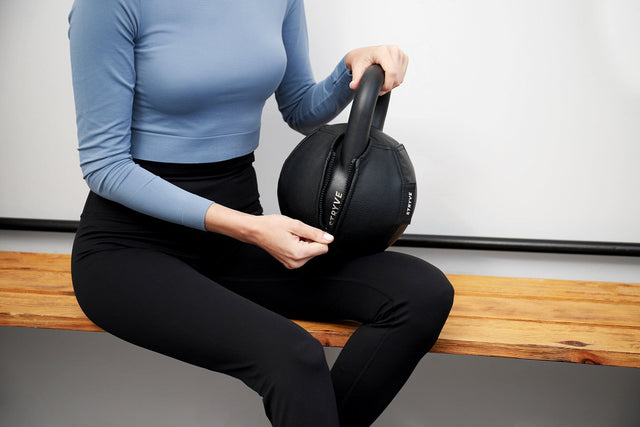 Faux leather kettlebell cover .
Why we designed a better kettlebell sleeve:

More quality and aesthetics for your training. The minimalist design kettlebell adapts to any furnishing style and is perfect for your fitness training in the home gym. The padding of the cover on the underside protects the floor and protects against notches when parking.

Security

No nicks in the bottom thanks to the padding on the underside of the sleeve.
training
For an optimal and holistic training.



Clear design
A minimalist design for different interior styles.
Patches with weight indication
Easy to mark the weight in kg with a patch.
Including training plan

In addition, you will receive online training cards for download after every purchase.





Sustainable & high-quality materials
Use of artificial leather made from trimmings.
Product Information

material

100% faux leather



Dimensions

The kettlebell sleeve is 18 cm high and fits all competition kettlebells.


The kettlebell is not included.
Kettlebellbezug
Hallo,
Der Überzug passt gut über die Kettlebell. Das Training damit ist angenehm und der Überzug sieht gut aus.
Mit freundlichen Grüßen
Dirk
With the purchase of the kettlebell sleeve you support the preservation of agoutis from Central and South America. We donate 3% of profits to support rodent conservation.
Did you know that agoutis look like long-legged guinea pigs? Their legs are long and have adapted to a walking style of movement.