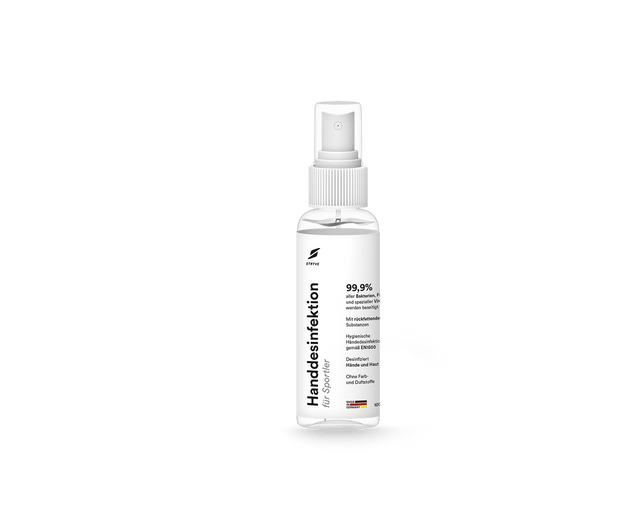 Hand disinfection for athletes
The perfect size hand sanitizer for the Towell+ pocket.
99.9% of all bacteria, fungi and special viruses are eliminated.
With moisturizing substances.
Hygienic hand disinfection according to EN1500.
Disinfects hands and skin.
Without dyes and fragrances.
Vegan.
Made in Germany.

Product Information

ingredients

Alcohol
hydrogen peroxide
glycerin
Use biocidal product safely! Always read the label and product information before use!

capacity

The disinfectant contains 50 ml or 100 ml.