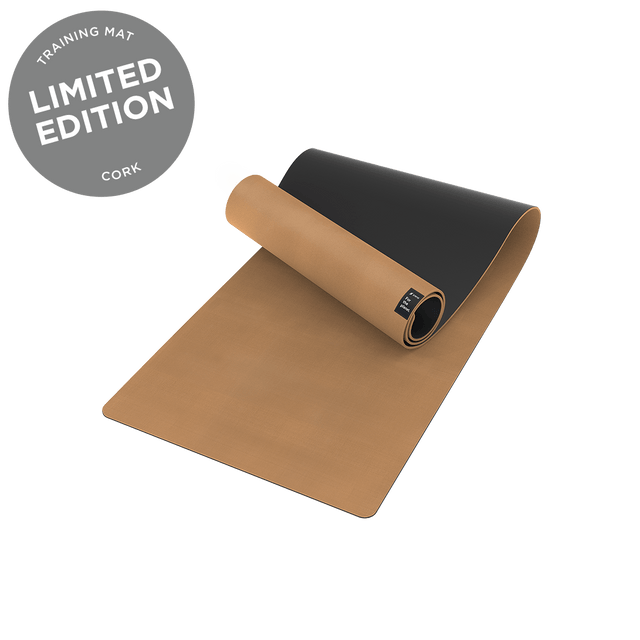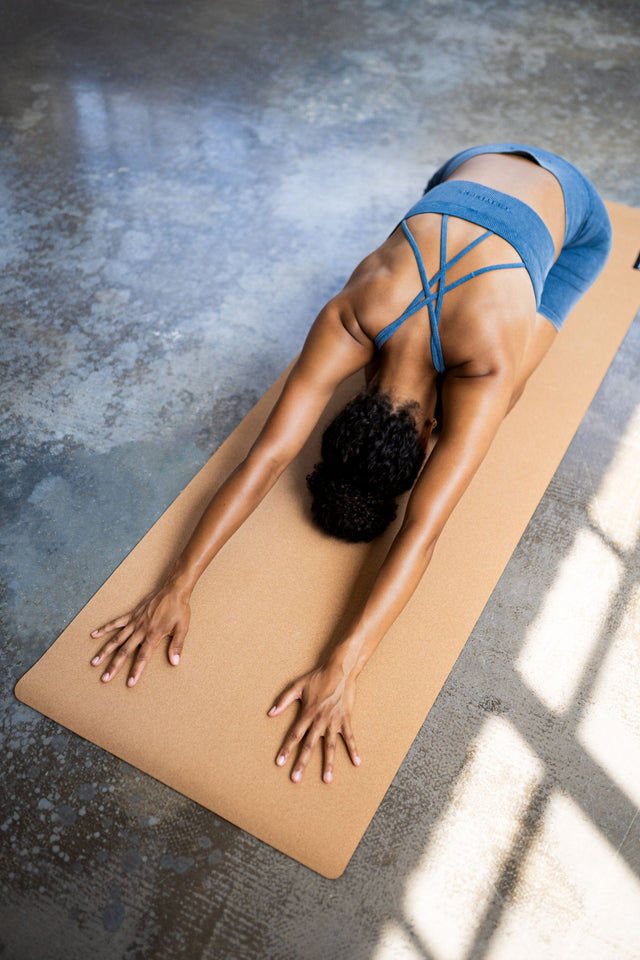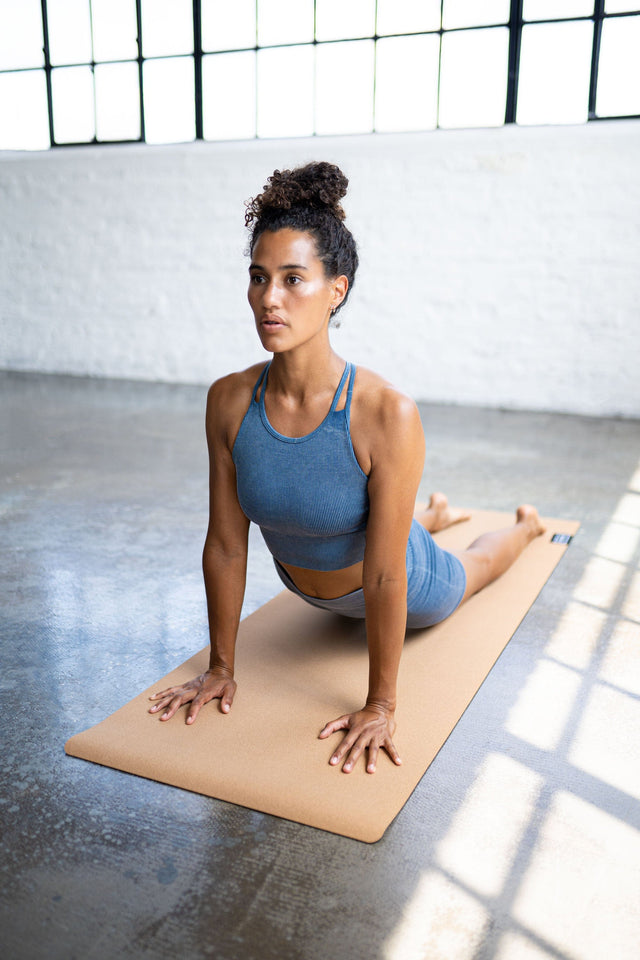 Training Mat Cork for Yoga, Pilates and Workouts.
WHY

 
we have designed a better training mat for workouts, yoga or pilates:

A training mat on which even sweaty workouts and yoga sessions are possible without your hands or the training mat itself slipping. A robust, sustainable and high-quality processed training mat for a wide variety of workouts. The design: Aesthetic and minimalist for training at home, in the studio or outdoors.
Non-slip surface
The mat is extra non-slip and can be used optimally in damp conditions with the best grip.


Easiest cleaning
The anti-slip mat can be easily and quickly cleaned at home with a wet cloth.

Easily stowable
The yoga mat is very foldable so that it can be easily rolled up and stowed away.



Consistent
The training mats are made of environmentally friendly and natural rubber.






High-quality materials
Only high-quality materials were used for the cork mat to ensure a durable product. Natural rubber has a slight inherent odor that will disappear over time simply by airing it.




stay in shape
Even under heavy loads, the training mat keeps its shape.





Product Information

material

cork, natural rubber
Dimensions

The mats are 181 cm long x 61 cm wide. The training mat is 4 mm thick and weighs 4.2 kg.
The sports mats are ideal for men and women.

Application

A robust, sustainable and high-quality cork gymnastics mat for a wide variety of workouts. The design: Aesthetic and minimalist for sports such as gymnastics, exercises with black roll, exercises with dumbbells, HIIT training. Whether in the home gym, in the studio or for outdoor fitness.
training examples
Sehr zufrieden
Ich bin sehr zufrieden. Gute Größe, schönes Material angenehm und rutscht nicht weg! Top
Super
Die Matte ist von der Größe her prima und fühlt sich angenehm an, zudem ist sie rutschfest, so dass die yogapraxis auf ihr viel Spaß macht.
Klare Empfehlung
Die Matte habe ich mir angeschafft, weil mir alles andere zu rutschig war. Das ist die Korkmatte überhaupt nicht. Zudem fühlt sie sich beim Liegen wunderbar warm an und riecht gar nicht. Erwartungen mehr als erfüllt!
With the purchase of the Training Mat Cork you support the lemur from Madagascar. We donate 3% of profits to help preserve their habitat.
Did you know that their name derives from the Latin word for "ghosts"? At that time, the native people thought that the prosimians were the spirits of their ancestors.